Why Silvermoon Brewing Relies on Ram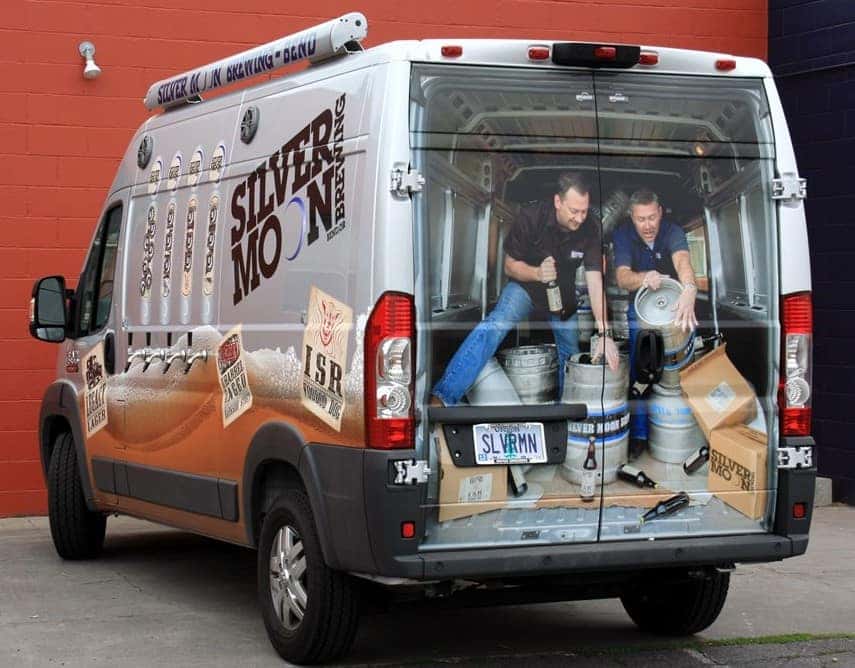 Ram sells a diverse range of models, which is why you can find a Dodge Ram 1500 for sale alongside a Promaster van at your nearest dealership.
Though those may strike you as fairly different, there is one thing that all Ram vehicles definitely have in common.
They're built for absolute resiliency in the face of demanding challenges. That's why so many businesses look to Ram.
When it comes to hauling materials and products, no brand demonstrates greater performance. Their trucks have max towing rates that range all the way up to 30,000 pounds.
Their cargo vans, which can offer over 460 cubic feet of space, are Best-In-Class for turning radius and payload. They provide maximum functionality without losing any of the power needed for serious jobs.
In many cases, a work vehicle with both stamina and fortitude is the backbone of a company's daily operations. That's the case at Silvermoon Brewing, and that's why they chose Ram.
This craft brewery out of Oregon is working to disrupt the industry by doing things a little differently. They use their commercial van from Ram as a key tool for marketing.
They even mounted taps right into the wall of their Promaster, so they can pour you a cup directly from the side of the vehicle. Being mobile is an important strategy that Silvermoon leverages to stand out from the crowd.
Because they need to be active in events and tastings, they looked for a commercial vehicle that could:
Be loaded easily and carry 16 kegs
Maneuver with agility in tight spaces
Get good gas mileage despite its size
They got all of those things when they invested in a Ram. They made it their own, and it has been serving their business well.
The offbeat brewery even decided to give it a name, the Silver Moon Rover. Not only do they use it at events, but they also rent it out for weddings, parties and other fun gatherings.
Thanks to Ram, Silvermoon is a hit, and it continues to grow.