South Florida Events for Jeepers in June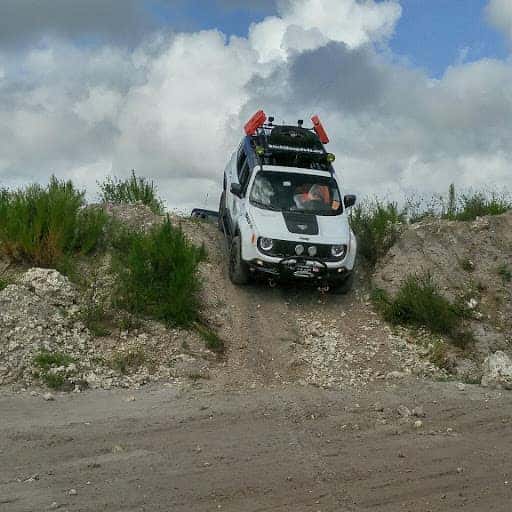 The thing people like most about owning a Jeep vehicle is the freedom it gives them to get out in outdoors to explore as well as becoming a part of a big nationwide community. Lucky for Jeep owners in South Florida, there are plenty of local Jeep clubs and organized activities that take place each month and here are a couple scheduled for June. If you would like to get your event included in next month's story, reach out to us on Facebook. Happy summer.
State Forest Trail Ride with Black Sheep 4×4
Saturday, June 10
Apart from showing off your mods and style, what about showing your Jeep off off-road style? Black Sheep 4X4 is a local South Florida Jeep club and they host several trail rides throughout the summer and one is scheduled for June 10 and it is a trail ride through a state forest! If you want to take part, reach out to them to find out how to become a member and attend the ride. The meeting spot is on Alligator Alley off exit 49 at the gas station. Everyone will ride together from there. All participants must be a member of Black Sheep 4x4s, so if this is an event you are interested, look into joining the club. Learn more here.
The Jeep Ranch Father's Day 1 Day Event
Saturday, June 17 at The Jeep Ranch in Wildwood, Florida
The Jeep Ranch is hosting a Father's Day event and reducing entry fees to $20 per vehicle for the day. While the Jeep Ranch is quite a hike from Kendall (about 4 hours) tons of fellow Jeepers and dads will be attending the event and having fun exploring outdoors, so it could be worth a weekend trip. View event details here.
Jeep Nite Ride and Food Trucks! Jeep Only Club
Saturday, June 17, 7 p.m. at Magic City Casino in Miami, Florida
The Jeep Nite" ride has been around since 2012 and if you have never been, you must, it is like something you have never experienced. Not only is this a Jeep meet like many others where you get to see a bunch of cool modded out Jeeps that belong to other South Floridians, but it also includes a night ride. This is a fun and energetic off-road ride according to the Facebook event, plus admission is free! Event details here.
Plan on going on a Jeep event or off-roading adventure this June? We have plenty of new Jeeps to try out. Check out our inventory at Kendall Dodge Chrysler Jeep Ram here.
Photo source: Black Sheep 4×4