Special Edition Willys Wheeler Wrangler is Awesome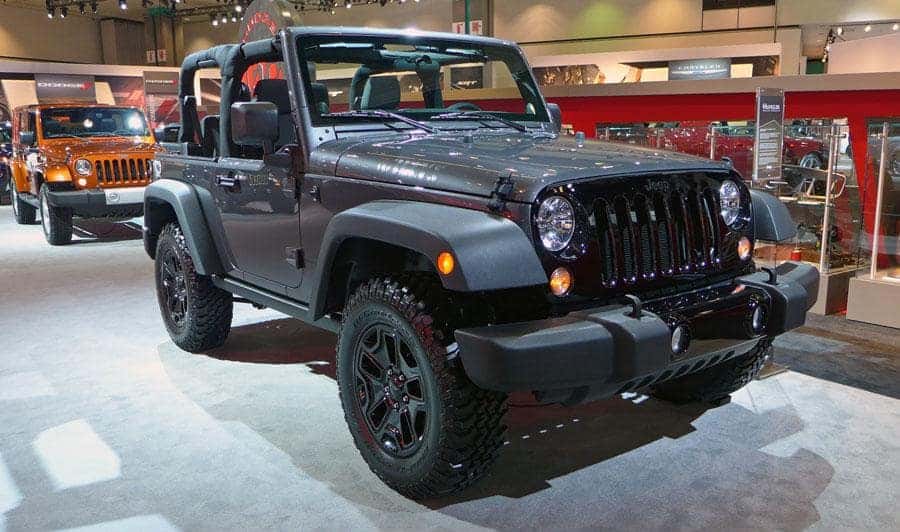 When it comes to driving, there are a few cars that immediately garner attention from other drivers. Jeep vehicles have always fallen in this category, and if you have ever driven one, you have experienced what it's like to be a part of the "special club." Especially if you are cruising down the highway in your Wrangler, other Jeep owners are bound to give you that special wave. Jeep has recently announced the newest special edition of the Wrangler, which is expected to be at Jeep dealers in South Florida and all over the U.S. next year. We are betting that it will steal even more attention than the versions that have come before it.
The Willys Wheeler Edition Wrangler makes quite the first impression. While the special edition  version is the a basic version of the iconic truck, it's special off-road gear and styling make it…special. The truck is decked out with a blacked-out grille, 17-inch wheels, and military-style stencils that feature a "Willys" logo on the hood and a "4 Wheel Drive" decal on the rear tailgate. The Dana 44 rear axle, rock rails, limited slip differential, and two-speed transfer case all come standard on the Willys Wheeler, along with a "Trail Rated" bag featuring tow straps, gloves, and a D-ring.
The Willys Wheeler comes with the 3.5-liter V6 that is standard on all Wrangler models, and is available in either six-speed manual transmission, or five-speed automatic. Drivers can also choose between a four-door or two-door unlimited versions of the truck. The special edition Jeep debuted at the 2013 Los Angeles Auto Show, and will hit dealer showrooms early next year. The base price is $25,795, which is about $3,000 higher than the base Wrangler Sport.
The special-edition Wrangler is named after the Willys-Overland company, a company that built Jeeps for the U.S. Military during World War II. The company later commercialized the Jeeps for civilians in 1945.