Spring Cleaning: Jeep Style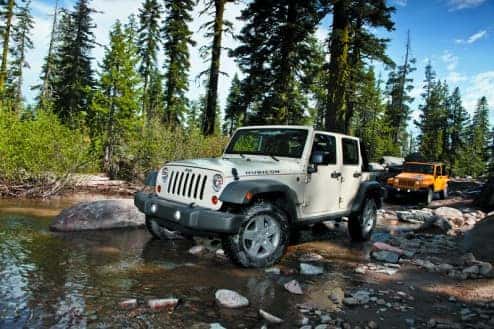 Occasionally, you come across a person that likes spring cleaning. Most of the time, however, it doesn't seem like the most opportune way to spend your weekend. When it comes to be this time of the year, however, sprucing up your Jeep seems much less like a chore and a lot more like prep for those trails. For Jeep dealers, Miami is home to only one dealer that truly wants to make sure you are getting the most out of your Jeep. When you are getting down and dirty, scrubbing off any remnants of this years winter, be sure to check off the following list to ensure your vehicle is ready for all your warmer weather adventures.
WASH THE UNDERBODY
The undercarriage of a vehicle is often overlooked during your run-of-the-mill carwash, but it is a crucial part of your spring clean. It will help ensure that you clean out all the road salt and any extra grime that may have accumulated on any ice road travels, and make sure you enjoy a smooth ride for spring.
REPLACE YOUR WIPER BLADES
It seems like winter made itself known this year no matter where you travelled, and that means that your wiper blades likely got their fair share of use over the course of this winter. We are right in the midst of April showers season, and it won't hurt to be that much safer with a reliable new pair of blades.
CLEAN THE HEADLAMPS
Cloudy headlamps are abounding after a winters-worth of extra dirt and salt. We'd recommend a good, hard scrubbing to make sure that they are shining at their best when you are out there on the road or on the trails.
HIT THE TRAILS
Down here it is a little easier to hit the trails year long, but for any of you that have been cooped up this past winter, it is the perfect time to get out there. Hit up your favorite trail in your beloved Jeep and ring in the Spring the right way!