Stellantis Grows In 2022 With Engine Upgrades, Hiring Workers At Jeep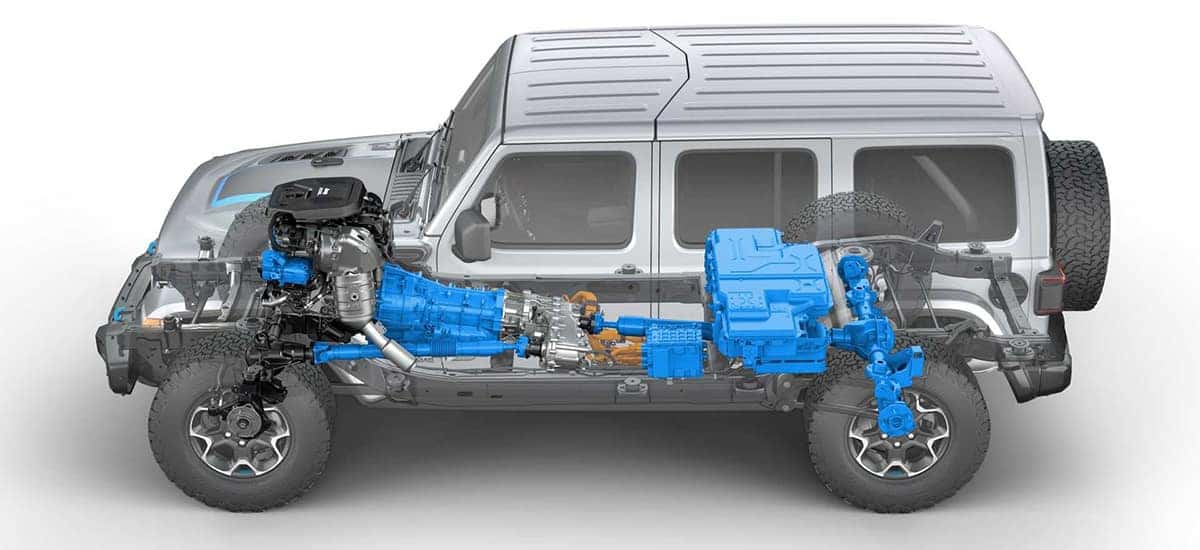 Stellantis is ready to add more workers to build their vehicles. Most notably, the Toledo Jeep plant is looking to hire first-shift production that will offer workers $17 per hour. Toledo Jeep manufacturing plant currently employs 6,290 people on two shifts, 95% of whom are hourly workers. Jeep manufacturing in Toledo began in 1942 at the Stickney Plant. The news out of Jeep is inspiring for those in need of new work, but new items are coming for customers. The Jeep Xtreme Performance perks will soon be ready for those buyers that want a more road-oriented performance with their Jeep vehicle. Jeep has put in a claim to trademark "Jeep Xtreme Performance", as their brand will look to offer customers a new focus to enjoy. The sporty, futuristic Jeep vehicles will be all the rage in the coming years.
More Than Just An Electric Focus For Jeep
While we've covered plenty about the electronic future of the Jeep brand, we know we love the fact the brand hasn't forgotten about improving what exists right in the here and now. The Drive publication noted the Jeep brand's trademark filed on June 30th, 2022 with the United States Patent and Trademark office as well as the listing of "JXP", undoubtedly the summation of Jeep Xtreme Performance. The Jeep brand has already used JXP on various items including clothing and on the 2021 off-road package for the Jeep Wrangler Rubicon. Jeep already announced a change with two new body color options for the 2023 Jeep Wrangler mid-size SUV, but there's an engine upgrade coming as well. 
Latest Engine Offering For 2023 Jeep Vehicles
We learned late in 2021 that Jeep would be moving away from the V8 HEMI engine offerings. The push to new twin-turbocharged 3.0-liter inline-6 powertrains has already started. The new 2023 Jeep Grand Cherokee Trackhawk and SRT will both carry this engine as an option. The Grand Wagoneer is expected to be equipped with this engine as well. The expectation is the forthcoming 2023 Grand Wagoneer should offer around 500 horsepower with this engine and the Trackhawk will supply over 700 horsepower with its new upgrade. This means the focus to offer strong and robust engines is still a large priority despite the future of the Jeep brand coming sooner rather than later.  We welcome all our customers to find out what driving off-road is all about in a Jeep. Experience the difference of what this brand brings with our help! Drive the new 2022 Jeep Wrangler and its 4xe trim, as we're ready to help our customers fall in love with this storied and impressive brand. Want to drive a Jeep with our assistance?
Kendall Dodge Chrysler Jeep Ram Is Ready Assist Our Jeepers!
We're all about helping our customers enjoy their shopping experience. We have a friendly and passionate sales team that will make your buying, leasing or selling needs easy for any of our newest Jeep vehicles. Considering a used vehicle? We have a whole bunch for others to choose from in Kendall!
Want to fix up your current vehicle? We have a trained service team that can help, simply make an online service appointment, and check out our service center. At Kendall Dodge Chrysler Jeep Ram, we know what it takes to provide a worthwhile experience. Allow us the pleasure to help you get the vehicle you've always wanted today!