Summer Is Approaching, Don't Neglect Servicing!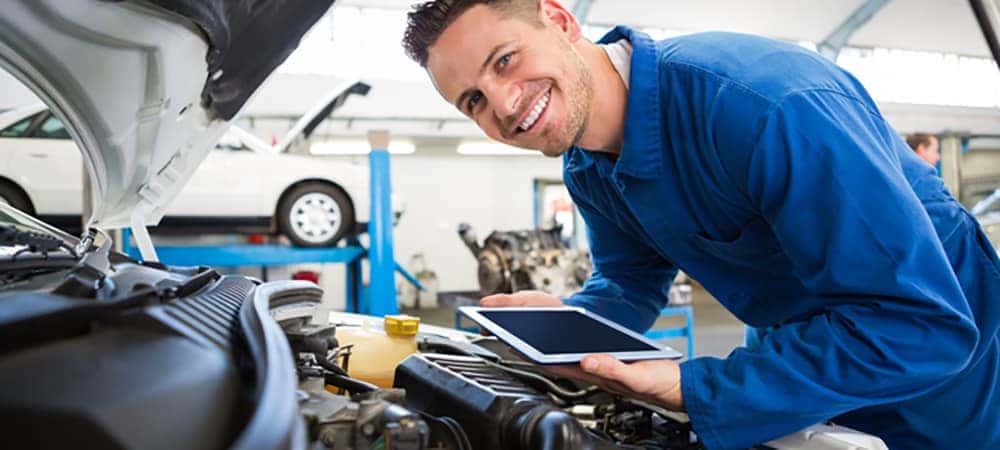 Photo credit: AMS
One mistake car owners make is forgetting to continue with regular vehicle care and maintenance. Shortly after a vehicle is purchased, many owners are excited to show off their vehicle and treat it well for weeks, months and even a few years down the road if they own the vehicle. However, somewhere along the line, all owners can attest to neglecting their vehicle.Some owners don't give their vehicle a car wash as often, some forget to perform oil changes and others let their brake pads get worn down to the point the rotors need to be replaced along with the brake pads. Let us save our readers time, money and stress with some useful tips for all car owners of vehicles older than a few years. Experience is key and useful advice can go a long way!
Make Sure the Engine Is Cool
Summer is coming up and ensuring an engine is protected is critical. The engine is arguably the most important and expensive part of any vehicle. Cooling systems can fail or simply need a coolant flush about once or twice in a vehicle's lifetime. We recommend making sure coolant is added to a vehicle with a 50/50 mix of water and coolant, but each vehicle can be different. For owners who do not know how to check their hoses or drive belts for cracks or soft spots, we can help assist to ensure the cooling of the engine takes place with every ride. This is not just the A/C inside the vehicle, but for under the hood. (We can take a look with a simple online service appointment at any vehicle's A/C cooling to make sure the driver and all passengers ride comfortably with cool air as well!)
Ensure the Windows Work and Stay Rolled Up
Many interiors can end up with mold and a bad smell on cloth seating if a vehicle has their windows down and that summer rain comes inside. Leaks can be the cause, but most often the problem is simply an owner who leaves the windows cracked to keep from sweating upon entering the vehicle, only to find out a dark cloud appeared and ruined their ride and interior! Cosmetic issues are something that every owner notices every time they go for a drive, so ensure to not develop this bad habit during the summer months. If a vehicle doesn't have proper A/C capabilities, as mentioned above, we can help.
Battery Running at 100%?
Car batteries do not last forever, unfortunately. They have a shelf life of only two to three years of use. The summer heat waves can cause greater strain on a vehicle more so than any other season. South Florida heat is particularly stressful as it is, but not having a vehicle start due to battery fluid that evaporates, corrosive buildup or a battery failure. We can help any owner with a proper battery check and replacement if needed. We properly dispose of any discarded battery as well at Kendall Dodge Chrysler Jeep Ram.
Tires Filled With Enough Air?
Before any long road trip, one forgotten item to check off on the list of important reminders is ensuring all the tires are properly filled. A driver that rides with under-inflated tires will cause the tires to overheat and that is the fastest way to lead to a blowout. Tires lose air about one pound of pressure each month, so make sure to check on the tires and have them inflated to the proper setting found in the vehicle's owners manual.
Keep Us In Mind
For any automotive needs, whether repairs or maintenance needs, we can help at Kendall Dodge Chrysler Jeep Ram. If any driver wants to upgrade their ride and trade-in their current vehicle for a new vehicle or pre-owned vehicle purchase, our friendly sales team is here to help. Let us make sure your summer is cool and safe before any vacations!