Tailgate Like A Champion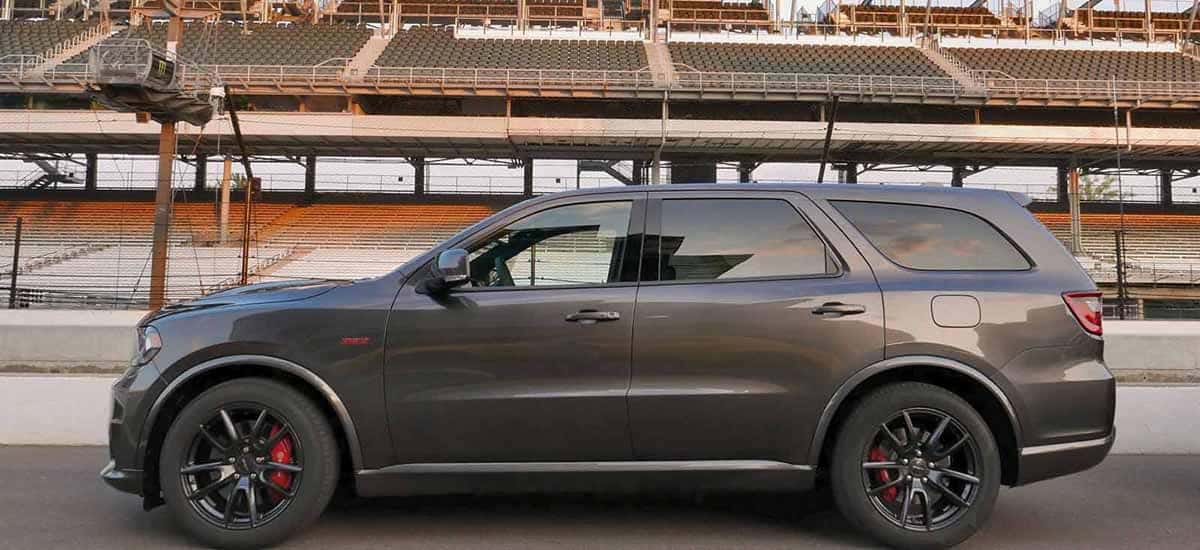 Photo credit: Dodge
There's something about the fall that makes life a little easier and fun; particularly cooler weather and the best time to tailgate when every football team has their hopes high for a winning season. Every tailgate is filled with lots of friends, tons of food, and plenty of drinks, but few tailgates have the one ingredient that makes tailgating easy – the right vehicle to tailgate with. We recommend responsible tailgating and that starts with an adequate vehicle that can handle everything that comes with a new season of tailgating.
Every venue is different, but most come with ample space for any vehicle size and give room for proper football tossing, frisbee launching and grilling. With all that fun should be a vehicle that can hold all the chairs, various sport balls and a place to hold a grill if needed. Luckily, the Dodge Durango provides enough room for seven passengers and still has room to spare. The King of SUVs, as the 2018 Dodge Durango is known, has best-in-class towing and fuel economy for any vehicle under $31,000. Not to mention, the speed and horsepower available to owners of the Dodge Durango. (Up to 450 horsepower with the 2018 Dodge Durango SRT!)
Another vehicle that was made to make life easier in regards to tailgating is the most affordable three-row vehicle in its class, the 2018 Dodge Journey. The Dodge Journey seats seven passengers as well and begins at $22,795 MSRP (plus destination fee). This reflects the kind of pricing that allows for more people to tailgate and allows customers to be able to spend more on having fun! The Journey offers more seating than the Ford Escape and Nissan Rogue. Both the Dodge Journey and Dodge Durango are vehicles that come with ample space to store everything to make every tailgate memorable. Let's go over some of the things to have the best tailgate party possible.
How To Have the Best Tailgate Ever
Once the vehicle is ready with everything needed to have fun, including sunscreen, snacks and plenty of water. We recommend to keep a positive mood and know the venue where the game is happening. Expect traffic and having to wait in long lines to park. Don't forget to bring a large tent or umbrella – both the 2018 Dodge Durango and 2018 Dodge Journey are more than capable of having room for multiple large items. Being prepared is always better than not having what is needed and luckily with a new Durango or Journey, there's room to hold everything important for the tailgate party and big game.
It's always useful to carry a cooler for drinks and ice, garbage bags for any mess and some towels to lay down on. Once situated, don't forget to have fun and enjoy a memorable fall. To get the latest Dodge vehicles to make this tailgate season the best ever, visit Kendall Dodge Chrysler Jeep Ram today.
Start Your Tailgate Season at Kendall Dodge Chrysler Jeep Ram
Where else will you find a better price and greater vehicle selection than Kendall Dodge Chrysler Jeep Ram? We take great care of our customers from sales to servicing. Wondering if you should buy or lease? Let us help you make the right decision. From trade-ins to selling, we're ready to provide a solution for you.
Our professional servicing team handles repairs and vehicle maintenance daily, we look forward to helping your vehicle return to top shape. With a simple appointment, we can get started to making you a happy customer. Stop by Kendall Dodge Chrysler Jeep Ram today!