Take Your Valentine to 'Dine with the Dolphins' at Miami Seaquarium this Year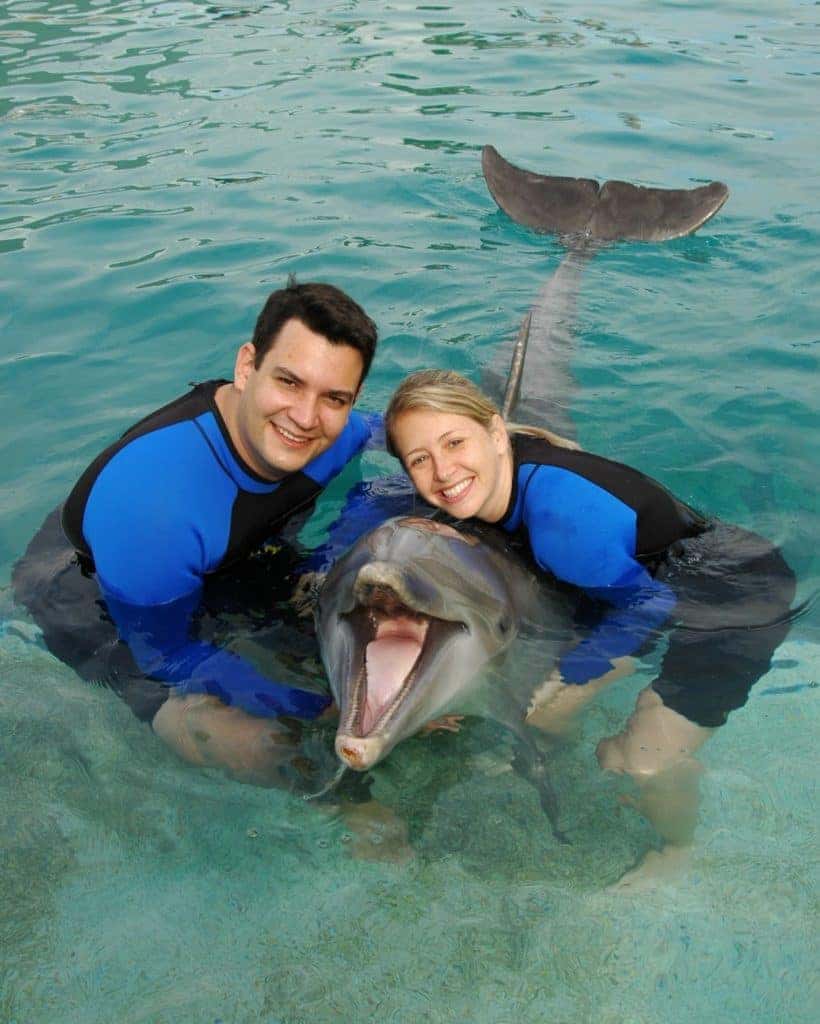 When it comes to making a good first impression, you only have on chance. Much like the importance of making a good impression, is the importance of creating a memorable Valentine's Day for your sweetheart. The special day comes around only once a year, and it is coming up fast. Whether you are spending the day with someone for the tenth time, or for the first – making it a day to remember can be a great way to make lasting memories for  years to come. There are many different ways to spend Valentine's Day, but because we live in FL, we thought it would be a good idea to share with you a unique date idea that 97% of the country won't have the chance to do.
The Miami Seaquarium is offering a unique couples Valentine's Experience called "Dine with the Dolphins." Couples will enjoy a scrumptious candlelight dinner under the stars, with dolphin dinner guests swimming nearby. From 8pm until 10pm, couples can sit under the stars at Dolphin Harbor for a romantic, and memorable Valentine's Day dinner. The four course meal isn't the anything on the menu, with couples also receiving two Dolphin Odyssey experience certificates, and two annual tickets into the park. Dinner guests can use their Dolphin Odyssey Experience passes up until December 31, 2014, and includes a feeding and touching session, along with a deep-water interaction. The annual passes will allow access for each person throughout the entire year into the park.
The Seaquarium is open every day of the year, and gives guests the opportunity to learn more about marine life through presentations, shows, and exhibits. It is located in Miami at 4400 Rickenbacker Causeway. Tickets are $398 per couple, and as you can imagine, this once in a lifetime opportunity only has a limited number of spaces available, so be sure to reserve your spot now, for a truly unforgettable Valentine's Day.