The 1999 Power Wagon Inspires Ram Engineers To This Day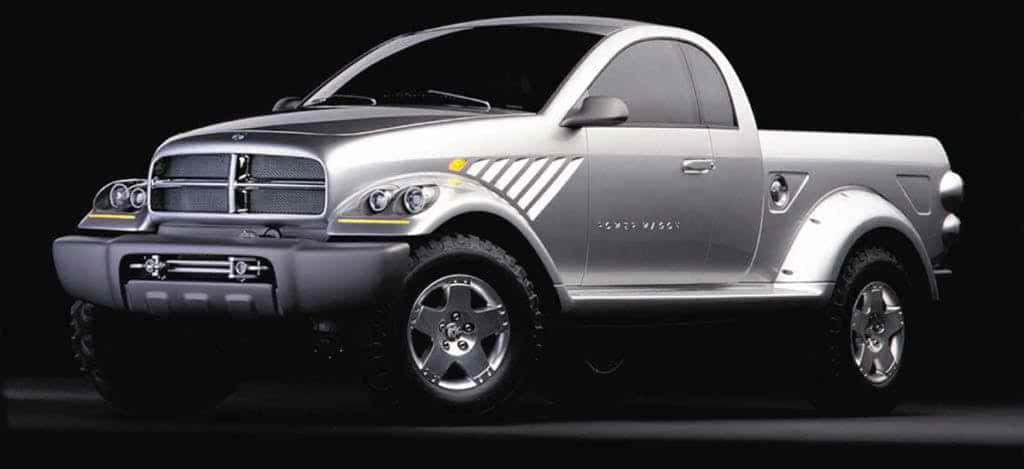 Photo credit: Supercars.net
What makes a vehicle great? Is there something that owners always want to feel when inside their vehicles? Great vehicles offer the ability to make an owner feel empowered and love their ride. If there's one thing an owner wants, its to know they made the right choice. When a driver is selecting their vehicle they will drive for an extended period of time, whether years or even decades, peace of mind should be found upon making a selection. Those who build Ram trucks have kept this in mind throughout the entire process of designing and building their brand of pickups. And in looking for inspiration, Ram has looked back often at its 1999 North America International Auto Show entry, the Dodge (Ram) Power Wagon.
Brief Power Wagon History
Keep in mind, back then, Dodge Ram was around as neither brand had branched off into its own entry. The Power Wagon that debuted looked futuristic and offered something that no truck then could. Even today, it is impressive, but the Power Wagon came with phenomenal torque and strength with its engine that also had a low emissions rating. The first Power Wagon was first introduced in 1946 and discontinued in 1968. This 1999 concept was the first in over thirty years at that point. Oddly enough, the Power Wagon looked like something thirty years ahead of its time back in 1999 when it was shown. For those who want to know what it looked like, there are plenty of images and videos of the concept's debut on the internet.
The Futuristic 1999 Power Wagon Concept
The Power Wagon concept was made longer and wider than the Dodge Ram pickup that was new at the time in 1999. A large, aggressive pickup with angled slits in the sheet metal showed off the powertrain compartment and it carried a large vertical grille in the center. What was the engine like? A massive 7.2-Liter I6 turbocharged Diesel engine with a four-speed automatic transmission and the power to generate 780 lb-ft of torque. This was a concept that debuted over 20 years ago and it has more torque than the 2021 Ford F-150 by over 300 lb-ft!
The concept was able to comply with the EPA standards of the time and its engineering standards were impressive. The diesel engine and it's clean, yet futuristic design still inspires the Ram brand today. Come see the differences of where the Ram brand has taken its new Ram pickups, like the award-winning 2020 Ram 1500 pickup.
Drive the Timeless Ram 1500 With Our Help Today
The time to drive a new 2020 Ram 1500 is now. We will help our customers find exactly what they want to drive. We go the extra mile to ensure each transaction is simple. Don't wait any longer to get the right vehicle. We have an incredible selection of new vehicles, including plenty of new Ram pickup truck inventory choices. We're ready to help our customers purchase or lease at Kendall Dodge Chrysler Jeep Ram.
Don't wait till 2021 to fix your current ride. Allow us to provide you with timely service with a simple online appointment. Let us know what work you need to have done and we'll be ready! See you today in Kendall!