The 2015 Dodge Challenger: A Fresh Look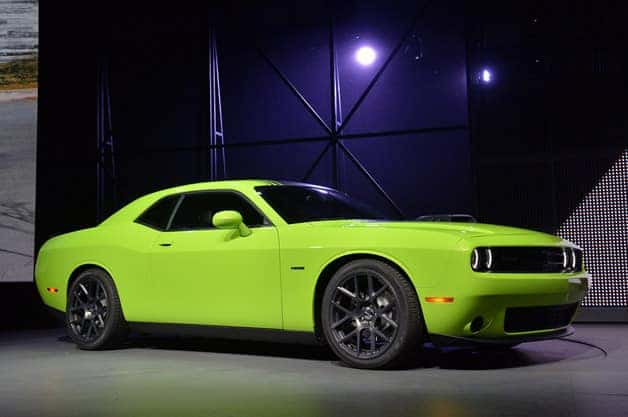 The retro-styled muscle car renaissance is something that has been going on for a decade now, and the Dodge Challenger is at the top of its game. With its unabashedly retro looks, the Dodge Challenger has held strong while its competitors were altered. Although it had remained consistent since its debut back in 2008, 2015 is seeing the Dodge Challenger in a new light. It boasts a strongly revised front and rear end, and a redesigned interior giving it quite the refresher. It seems like 2015 will be a big year for Dodge, with such excellent revisions and re-imaginings of its big name vehicles like the Dodge Durango.
Let's jump right into the new cabin, as it is something people seem to be excited out (just like we are). If you enjoyed the redesigned Charger, you are well in luck as it has the essential look of that. It features the same seven-inch IP display, and the last-gen display has been updated by an expansive, 8.4-inch UConnect system. Materials in the new cabin will likely also see a refreshed boost as well. The exterior is no less exciting, with its revised front fascia with the LED halo lights, accompanied by new grille inserts. The functional shaker hood scoop is an absolute must-have extra on the V8 models, and the back of the car is highlighted by a new set of LED taillights that don't use the "Racetrack" design you will see on other Dodge models.
Now let's look at output. The 3.6-liter V6, 5.7-liter Hemi V8 and the 6.4-liter SRT-spec V8 are all trusty carryovers from 2014. An eight-speed auto can now be had with all three of the engines, and a six-speed manual will also be available on the V8 Challengers. Below we are featuring a handful of videos, courtesy of Dodge. Check it out and let us know what you think!