The 2015 Jeep Grand Cherokee SRT Receives More Power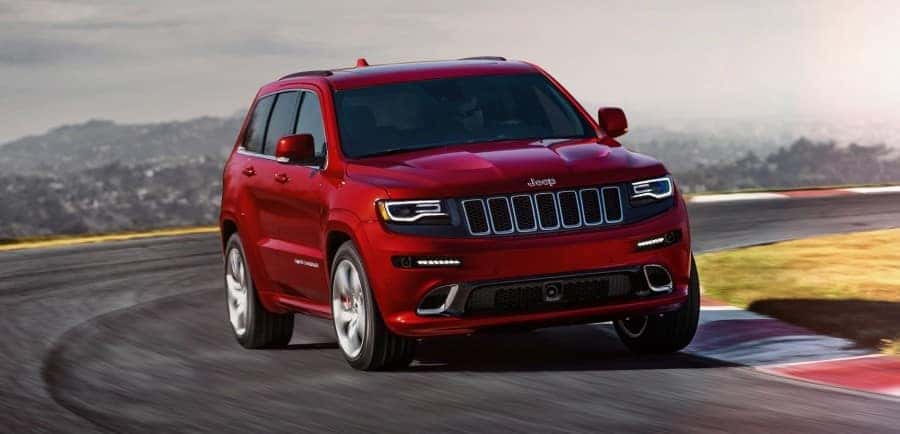 There's a reason why the Jeep Grand Cherokee is the most awarded SUV ever made. With exceptional performance, fuel efficiency and style, it creates the benchmark other SUVs have to try to achieve. Now, with details on the 2015 Jeep Grand Cherokee SRT emerging, competitors now have more ground to catch up.
2015 Jeep Grand Cherokee SRT Receives Power Upgrade
Jeep wanted to be daring with the new model of the SRT, as they equipped it with the 6.4-liter Hemi V8 engine. The result is incredible power, as the engine generates an impressive 475 horsepower, which is better than the 470 horsepower output of its 2014 model, according to Motor Authority.
Jeep will pair this engine with the eight-speed automatic transmission. This transmission helps the Grand Cherokee SRT to receive smoother shifting, more explosive acceleration and better fuel efficiency. This model will also have the steering wheel-mounted paddle shifters. With these, you receive a more responsive driving experience as you can upshift whenever you desire.
The 2015 Jeep Grand Cherokee SRT Will Have the Active Noise Canceling System
Motor Authority reports that along with the power upgrade, the new Grand Cherokee SRT will have the Active Noise Canceling System. How this works is that the system uses four embedded microphones in the headliner. When these microphones detect exhaust noise they start the onboard frequency generator to create sound waves through the vehicle's audio speakers to counteract the noise. The result is a smooth and quiet ride even when you are on the highway.
The Red Vapor Package
The Red Vapor Package promises to bolster the already awesome appearance of the 2015 Jeep Grand Cherokee SRT. This package includes bold additions such as the Black Chrome 20-inch "Goliath" Wheels, two Grand Cherokee badges on each front door and upper grille inserts. Inside, you'll find Black Chrome and accents of Radar Red to give the cabin a vibrant appearance.
Overall, the 2015 Jeep Grand Cherokee SRT promises to deliver awesome performance and style. To learn more about Jeep's newest offerings, be sure to visit us at Kendall Dodge Chrysler Jeep Ram Whether you are in the market for a new vehicle or a used Jeep Wrangler, you'll discover our staff's professional approach to service and the comfortable buying experience you deserve.