The 2015 Jeep Renegade debuted at Geneva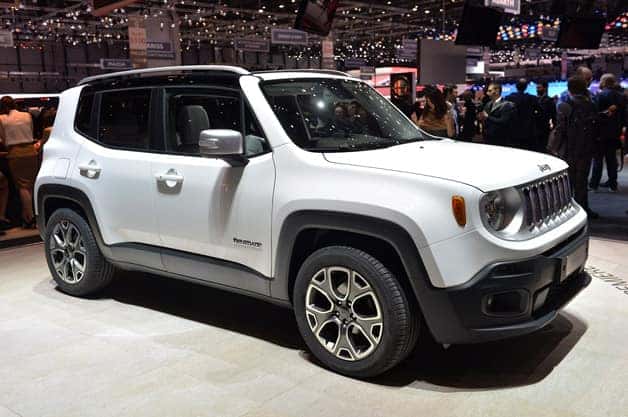 When we think about the most heavily contested segment in the automotive industry today, we are apt to lean towards the midsize crossover segment. At the same time, it is fairly elusive, with most of the major manufacturers not putting up competition against the Nissan Juke and Kia Soul. At Geneva last week, however, we got to see the future of Jeep in a midsize crossover known as the 2015 Jeep Renegade. Despite previous mention though, it is more of a baby Wrangler than a smaller 2014 Jeep Grand Cherokee.
It is finally here, thanks to its official debut at the Geneva Motor Show just a few short days ago. We already can't get enough of the little Jeep. It is a really unique package, with a lot of special features that make it stand out. Jeep will be offering the 2015 Renegade with either a 1.4-liter turbo-four, like that from the Fiat 500L, or a 2.4-liter naturally aspirated four, like that of a Dodge Dart, with either a six-speed manual transmission of a nine-speed automatic.
What is even more exciting is that there will even be a Trailhawk version with four-wheel drive, and properly trail-rated. Another great feature of the Renegade will be the fantastic new My Sky removable roof panel system, which is why we say it has more of a baby Wrangler feel. In terms of its overall size, the Renegade rides on a 101.2-inch wheelbase. That's identical to a Kia Soul, but the Jeep is 3.6 inches longer and 3.5 inches taller. It's also larger than the Nissan Juke in virtually every regard. In the cabin, there's 118.6 cubic feet of interior volume, which is considerably more than either of the competitors. What do you think about the new Renegade? So far the reception has been great, and we have a feeling that it will do very well it such a growing segment.