The 2016 Dodge Challenger

Welcome to Kendall Dodge Chrysler Jeep Ram, your premier dealer for new and used Dodge vehicles. We offer an exceptional inventory of Dodge cars, and have the perfect vehicle at the right price, for you to drive home in today! Here at Kendall, our expertise extends beyond the vehicles we sell. We like to think we are experts in helping our customers find the perfect vehicle to fit their lifestyle. Whether you are looking for a used Dodge Grand Caravan, or a brand new 2016 Dodge Challenger – Kendall Dodge Chrysler Jeep Ram is the dealership who can help!
Who We Are
Kendall Dodge Chrysler Jeep Ram is located at 13355 SW 137th Ave Miami, FL 33186. Our location is convenient, and coming down to see us is easy with sales hours every day of the week! That's right! We are even open on Sunday from 10:00 AM until 7:00 PM. If you can't come see us on a weeknight after work, or can't take a whole day off just to come check out new Dodge vehicles, then head down on Saturday or Sunday. Our flexible hours exist for the convenience of our customers because we believe that shopping for a new vehicle should be both fun, and easy! Kendall Dodge Chrysler Jeep Ram is a dealership you can trust, with years of experience, reputable team members, and honest prices. Our team will work with you every step of the way on your new car buying journey. Whether you know exactly what you are looking for, or need some suggestions – our expert sales staff can help guide you in the right direction. Kendall Dodge Chrysler Jeep Ram is proud to be a member of the Miami, Florida community, and strives to give every person who walks through our doors, an exceptional experience!
Our Vehicles
Every Dodge vehicle we sell is held to the highest standards for reliability, quality, and integrity. Whether you are buying a new Dodge vehicle right off the assembly line, or a quality pre-owned Dodge vehicle, Kendall Dodge Chrysler Jeep Ram has you covered! The 2016 Dodge Challenger is the latest and newest Dodge model to hit our showroom floors, and we would love to invite you down for a test drive! If you aren't sure that the 2016 Dodge Challenger is the right muscle car for you, then explore the information below, and decide for yourself!
2016 Dodge Challenger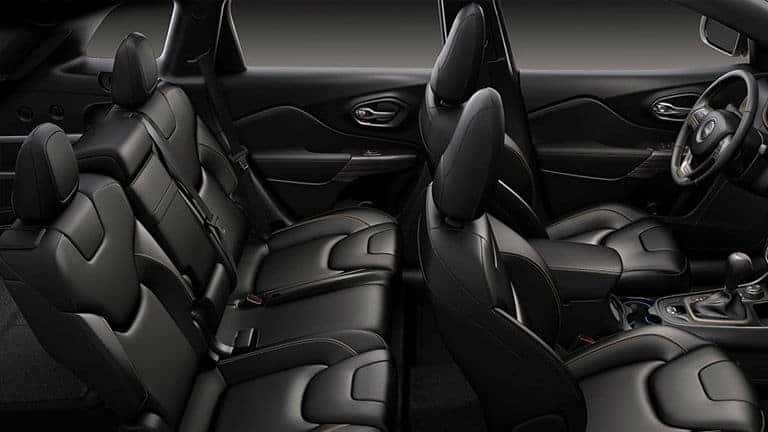 The Dodge Challenger was created as a direct response to the Ford Mustang. First introduced back in 1958, the Challenger has been revamped, refigured, and refreshed several times since it first rolled off the assembly line. With brief hiatus' and a rocky start, the current Dodge Challenger is a pure pony car and a true contender in its segment. The 2016 Dodge Challenger does not feature any major redesigns for its latest model year, but it does receive some minor refreshes that are worth noting. The 2016 Dodge Challenger boasts plenty of power and performance and even features some pretty impressive interior appointments.
Power & Performance: The most important aspect of any muscle car, is what is underneath the hood. Featuring a standard 3.6-liter V6 engine, the base Challenger will make an impressive 305 horsepower for its 2016 model year. The base engine comes standard with an 8-speed automatic transmission and achieves an EPA-estimated 30 miles per gallon.

For drivers that crave even more power, a 5.7-liter HEMI V8 engine is featured on the 2016 Challenger R/T model, and makes 375 horsepower.
R/T Scat Pack and SRT 392 models of the new Challenger feature a powerhouse 6.4-liter HEMI V8 engine that produces a whopping 485 horsepower – enough to be named the best in its class.
The 2016 Challenger SRT Hellcat edition comes with a 6.2-liter supercharged HEMI V8 engine, that makes 707 horsepower. Paired with a 6-speed manual transmission, this version of the Challenger is the most powerful and fun to drive of any other trim levels.

Standard Features: The 2016 Dodge Challenger comes loaded with standard features, for every trim level. The base SXT model comes with rear-wheel drive, traction control, 18-inch wheels, dual-zone automatic air conditioning, two LCD monitors, heated mirrors, and remote keyless entry. Other models feature even more standard amenities, check them out below.

R/T: Equipped with the same standard features as the base SXT, the R/T also gains 20-inch silver aluminum wheels, and front fog lights.
R/T Scat Pack: 20-inch polished aluminum wheels, SiriusXM radio, and ParkSense Parking assist all come standard on this Challenger model for 2016.
SRT 392: Upgraded with 20-inch black forged aluminum wheels, front heated cushion/seatback seats, suede and leather trim seating, and a navigation system, all come standard on this model.
SRT Hellcat: This high-end Challenger model features great amenities and standard features including rain-sensing windshield wipers.
The 2016 Dodge Challenger is available for purchase from Kendall Dodge Chrysler Jeep Ram today! We have multiple versions of the newest muscle car in stock, and ready for you to drive home in today! Check out our inventory online, and come down to Kendall Dodge Chrysler Jeep Ram for a test drive of the most powerful Dodge Challenger ever manufactured! Come Down to See Us Today!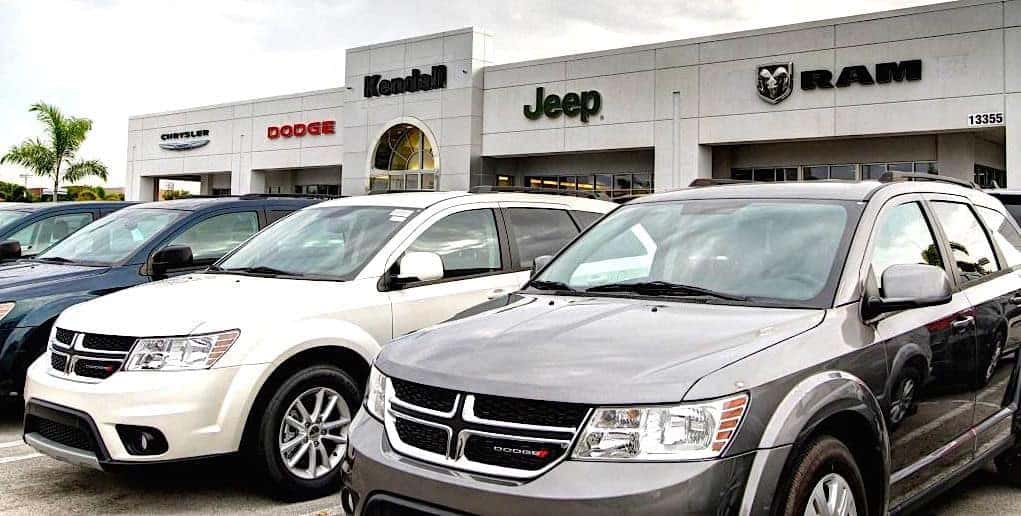 Kendall Dodge Chrysler Jeep Ram is ready to help you with all of your new and used vehicle needs, so come down and check us out! If you can't make it down to see us today, check out the online virtual tour of our dealership. See everything from our showroom to our waiting room, our parts and service shop, and more! You can also view our entire inventory of new and used vehicles online, so you know what we have before you make the drive to come and see us. Don't see what you are looking for? Our inventory is constantly changing, and because it is our goal to help you find the perfect vehicle – give us a call. A knowledgeable member of our team will be happy to help you find the vehicle you are looking for Whatever it is you are in the market for, come down to Kendall Dodge Chrysler Jeep Ram and see for yourself, what a car buying experience should really be like!