The 2019 Jeep Cherokee: The Ace of the Jeep Brand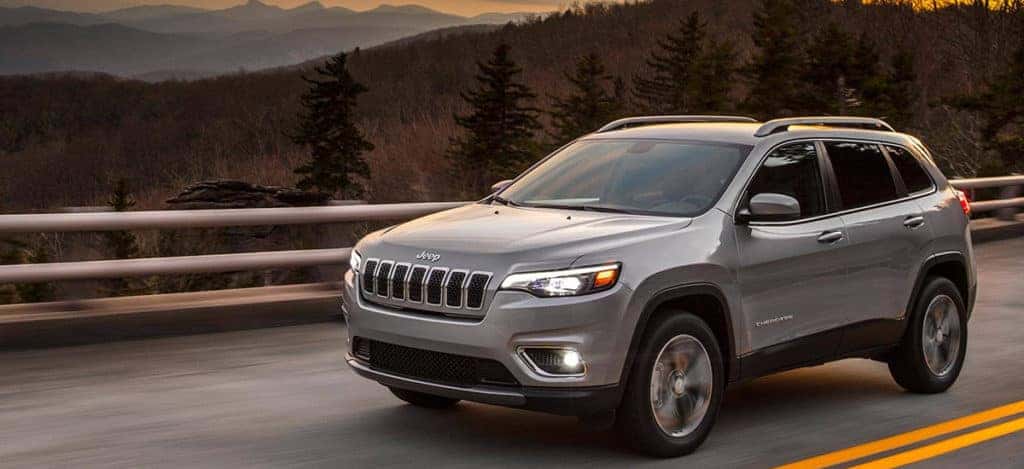 Photo credit: Jeep
Fiat Chrysler Automobiles (FCA) has had an ace up their sleeve with the Jeep brand. Last year, while nearly every automaker suffered losses, Jeep was a large reason why FCA didn't. Jeep netted their best sales ever last year and 2019 has brought more good news thanks to the latest Jeep products. The big winner so far in 2019 is the new Jeep Cherokee. Exactly 16,020 Cherokee models were sold in February, which represents a 31 percent sales growth compared to the same month last year. Not to be outdone, the larger Grand Cherokee was the chief among all Jeep total sales with 18,009 vehicles sold. The new 2019 Jeep Grand Cherokee saw a three percent growth compared to their 2018 numbers.
Newest Features of the Cherokee
A redesigned front fascia with new LED headlights and five new wheel designs were added to help reshape the look of the 2019 Jeep Cherokee. The 2019 Cherokee now looks more like a smaller version of the 2019 Jeep Grand Cherokee. As consumers have sought SUVs more than ever, the Cherokee provides three engine options and a nine-speed automatic transmission that makes for a popular choice. The mid-size SUV was refreshed for 2019 and is lighter and more efficient and has been improved to provide extra cargo space. By expanding available storage space to around four cubic feet, this refresh allows ample space for items like golf clubs to go in the Cherokee smoothly as opposed to being stored at an awkward angle. The interior offers customers a solid infotainment system complete with the addition of Android Auto and Apple CarPlay usability. A new large standard 7-inch touchscreen helps improve the interior. Owners can opt for the 8.4-inch touchscreen, which comes standard for the Trailhawk, High Altitude, and Overland trims.
The total weight of the vehicle is dropped by 200 pounds to raise performance and driving efficiency, as a new polymer tailgate is among the changes that help remove off some weight. Lighter weight provides for a faster pick-up and better fuel economy as well, netting 31 highway MPG. Faster, stronger and safer, the Cherokee has so much to offer customers.
Latest Safety Features Added
Each of the six trims can provide for customers the optional driver-assistance features. The trims range from the Latitude, Altitude, Limited, Latitude, Latitude Plus, Trailhawk, and Overland trim for customers. Available forward-collision warning and automated emergency braking, available lane-departure warning and lane-keeping assist, available blind-spot monitor and rear cross-traffic alert. Drivers can feel more secure with this additional package that supplies all the latest technology.
Powertrains Under the Hood
The 2019 Jeep Cherokee base model supplies a standard with a 2.4-liter Tigershark engine that reaches180 horsepower and 170 lb-ft of torque. The next tier available is a 3.2-liter Pentastar V6 engine, which affords 271 horsepower and 239 lb-ft of torque. Introduced for the 2019 Cherokee is the all-new 2.0L engine option, helping to raise fuel economy and cranks out 270 horsepower and 295 lb-ft of torque while lowing gas-emissions thanks to the innovation of this fuel-saving engine. Two all-wheel-drive systems are available with the 2019 Jeep Cherokee. The starting price of the 2019 Jeep Cherokee is $26,040 MSRP (plus destination fee). Thinking about finally testing one out?
Find the Newest Jeep Vehicles Today at Kendall Dodge Chrysler Jeep Ram
At Kendall Dodge Chrysler Jeep Ram, we want to take care of our customers. From sales to servicing, we're here to help! If you're wondering if you should go off-roading, we can help make sure your Jeep is ready to handle the journey. We have the 2019 Jeep Cherokee ready for your test-drive. If you're wondering if you should buy or lease? We can help you make the right decision. From trade-ins to selling, we're ready to provide a solution.
Our professional servicing team handles repairs and regular maintenance daily, we look forward to helping your vehicle return to top shape. With a simple online appointment, our service team can get started to making you a happy customer. We look forward to seeing you soon!