The 2020 Dodge Charger SRT Hellcat Widebody Is Almost Here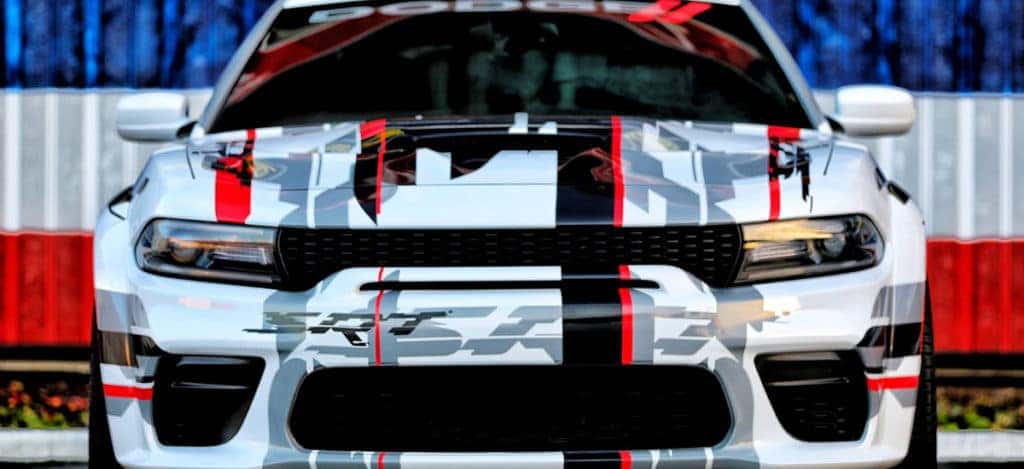 Photo credit: Dodge
Dodge paid a visit to the 14th annual Spring Fest, a commemoration of LX-based and LX-derived cars, to reveal the first-ever Dodge Charger Widebody as a close-to-production concept. The Pomona, California crowd was the first to see the unveiled Dodge Charger Widebody. Many had wondered what the Dodge Charger Widebody would look like, as it has been kept under wraps for some time. Now, Dodge has finally unveiled their newest muscle car option and we're still left with questions, but we do know it looks glorious. There is still speculation as to what the measurements are despite the addition of photos. What else did we learn about this new muscle entry? Let's explore all the latest details that have come our way.
Widebody Charger Is Just What the Fans Wanted
Maybe it's the look, maybe it's due to the more precise handling, but the 2020 Dodge Charger Widebody will have fans. Regarding the specifics, Dodge has not given a lot of info just yet. For comparison purposes, let's look at the Dodge Challenger Widebody. With the Challenger Widebody package, owners get an extra 3.5 inches of width. The additional width helps with precise turning and greater stabilization. As with the Challenger Widebody, Dodge has fitted this new Charger Widebody with wider tires to enhance grip and handling, and it's safe to bet the Charger concept also supports a new suspension.
Attributes of the Newest Dodge Charger
Stylists executed some of the minor design adjustments to the Widebody concept to make it different from the non-Widebody version. The addition of revamped fender flares changes aside, the differences are primarily enclosed with a new grille that resembles the Dodge Durango, larger air vents sculpted into the bottom part of the front bumper, and revamped rear lights. The concept travels on new-look wheels. Additional features will include standard electric power steering, and 20-inch wheels shod in 305/35 ZR20 Pirelli tires. Not bad at all, if we do say so.
What Powertrain Options Will the Charger Widebody Have?
Known for being a stunning powerful vehicle, the Charger will continue to be an impressive vehicle. An initial report insisted the Widebody package will be available for two trims, both the Dodge Charger R/T Scat Pack and the Dodge Challenger SRT Hellcat. The Scat Pack has a naturally-aspirated, 6.4-Liter V8 with 485 horsepower and 475 lb-ft of torque. The SRT Hellcat will have a supercharged 6.2-Liter V8 engine that has incredible performance thanks to its 717 horsepower and 650 lb-ft of torque.
Unfortunately, it is expected that the Charger SRT Hellcat Widebody won't receive the 797 horsepower V8 found in the Challenger STR Hellcat Redeye, the highest trim for the current Dodge Challenger. The model will supposedly make its introduction in time for the 2020 model year and we can't wait! Can't wait to drive a brand new Dodge Charger? We know a great place to test-drive one today.
Find the Latest Charger Vehicles With Us
At Kendall Dodge Chrysler Jeep Ram, we want to take care of our customers. Check out our entire lineup of the new 2019 Dodge Charger, including the 2019 Dodge Charger SRT Hellcat. From sales to repairs, we're here to help! We can also provide assistance with vehicle trade-ins. Let us provide a solution for all your automotive needs.
Our professional service team handles repairs and regular maintenance daily. We hope to get your vehicle back into tip-top shape should you need work done. With a simple online service appointment, we can get started on any maintenance or repairs. We look forward to seeing you today at Kendall Dodge Chrysler Jeep Ram!