The 2020 Jeep Wrangler Offers Its Highest MPG Rating Yet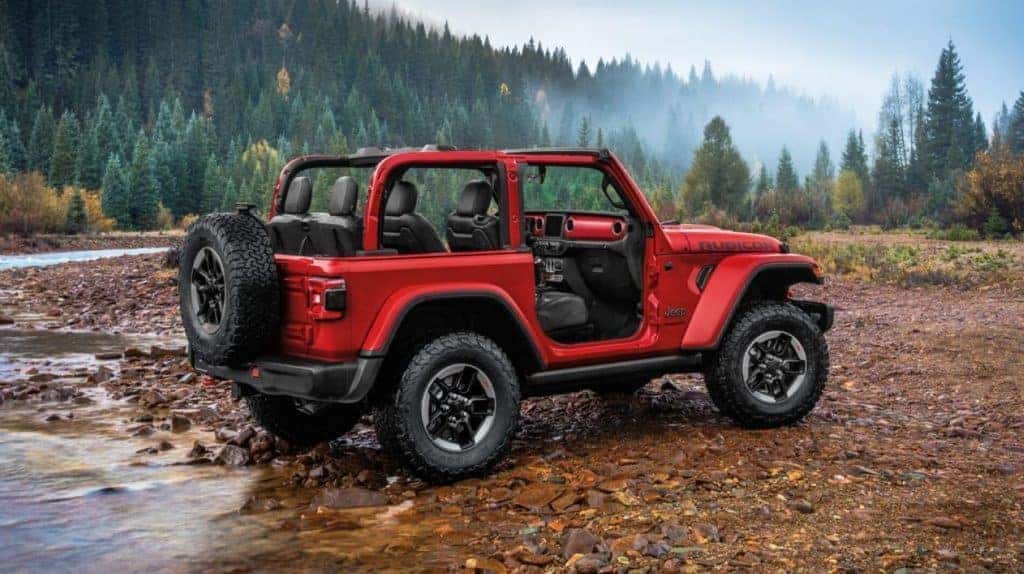 Photo Credit: FCA
For drivers that were looking to see an uptick fuel economy in a Jeep Wrangler, the day has come. The 2020 Wrangler is unlike any Wrangler ever with the new 2.0-Liter turbocharged engine. The 2020 Wrangler has transformed the beloved Jeep product into more than an adventure-ready mid-size SUV, it's now among the most fuel-efficient in its segment. The Jeep Wrangler saw this improvement because parent-company Fiat Chrysler Automobiles (FCA) was calculated and forward-thinking in aiding customers with not just a better product, but a vehicle that can do more for the world at large. 
How Jeep Improved Its Brand All-Around
Jeep used industry-standard software that examines various factors that can be expected after monitoring any vehicle's production, design, and even on-road performance. Based on these studies, Jeep was able to project the long-term environmental impact of fuel production and delivery, total material use to build a vehicle, each vehicle's specific fuel consumption rate, and projections of 150,000 miles of use for a 2020 Wrangler. After each update, the final product will have undergone improvements that can be measured by contrasting anticipated greenhouse-gas (GHG) emissions, against itself and comparable rival vehicles.
Comparing the New and Previous-Generation Wrangler
In this case, the comparison was made with the out-going generation Wrangler Unlimited (2018 model year), which only carried the 3.6-Liter V6 Pentastar gasoline engine that is paired to the since-discontinued five-speed automatic transmission. By comparison, the new 2.0-Liter turbocharged I4 with eTorque mild-hybrid technology (stop-start ESS) offers an improvement over the Pentastar. The potential for the new Wrangler is a 14-metric-ton reduction in GHG emissions. Material choices also help aid in the new Wrangler Unlimited offering greener performance. 
A reduction of 54 percent of ferrous metal content from 68 percent in the previous-generation vehicle is one of the ways the vehicle has become lighter. The Jeep Wrangler also uses FCA's TorqueFlite eight-speed automatic transmission to improve fuel economy, whether mated to the 2.0-Liter turbocharged I-4 or the 3.6-Liter Pentastar V-6. In I-4 configurations, the celebrated transmission helps the 2020 Wrangler Unlimited achieve a  combined 21 mpg. This is a jump of three mpg in just a single two-year span. 
"This is the outcome we expect when we launch a new vehicle. In all our processes, the mitigation of environmental impact is a baked-in consideration," says Mitch Clauw, FCA Vice President and Head of Global Pre-Programs and Program Management. 
Jeep Offering New Technology For Other Jeep Products
This technology has also found its way into the new Jeep Cherokee. Fiat Chrysler has said they plan on injecting $400 million to produce the engine at a former transmission plant in Kokomo, Indiana. FCA has done a lot to see changes in not just their cars, but in production as well. FCA has cut its water use by nearly 40 percent, compared with 2010 figures. Over the same time period, FCA also shaved its carbon footprint by 27 percent and cut its waste generation by 64 percent. Improvements like this are ways Jeep and parent company Fiat Chrysler have raised their game to better the world around us and offer improved vehicles on the road every day. 
Where To Drive These Award-Winners Today
Whether you're in Doral, Kendall, North Miami, Homestead, we're happy to help our South Florida and local Miami customers. We're ready to help our customers with any buying, leasing or trade-in offers towards any vehicle in our new vehicle inventory, including our brand new Jeep vehicles. We're here to help at Kendall Dodge Chrysler Jeep Ram. We are the place to buy the award-winning 2020 Jeep Gladiator and 2020 Jeep Wrangler. 
Allow us to help you get your vehicle up and running like new with an online service appointment and visit to our service center. We look forward to helping you during these unprecedented times to get back to normal. Count on us at Kendall Dodge Chrysler Jeep Ram!