The Beginning of FCA's Detroit Expansion Has Just Begun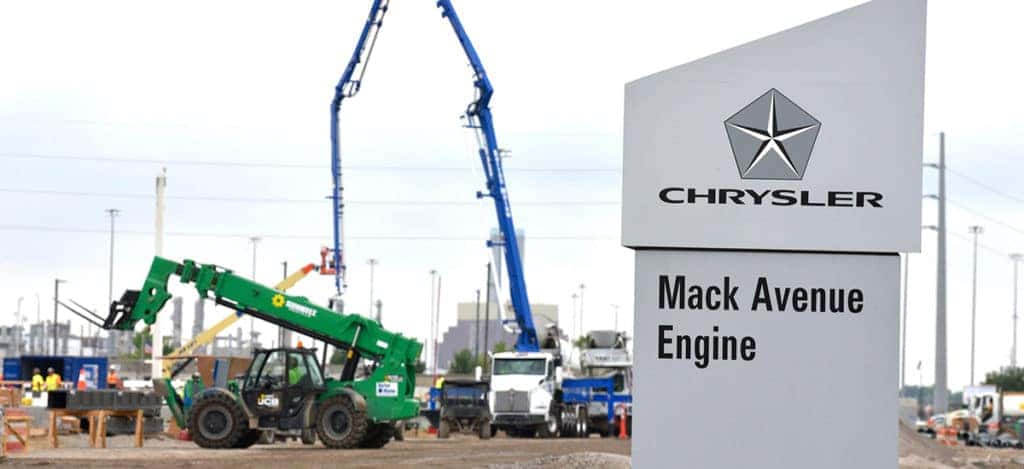 Photo credit: DetroitNews
Thinking about buying a Jeep Grand Cherokee or a future Jeep SUV? They may soon be coming down from the latest Fiat Chrysler Automobiles (FCA) plant in Detroit, Michigan. The first of 299 vertical steel columns that will create the latest FCA Plant has just been fixed as the building has begun. The expansion of both jobs and a site where many of the future Jeep Grand Wagoneers, as well as other vehicles, will be made. Let's go over all the work ahead and the future of FCA heading into the new decade. Curious to find out what the next crop of Jeep vehicles are expected to be like, we've got our readers covered.
The New Goal For FCA
The start has just begun, but this is a very large project that is expected to finish in early 2020. This news is not only big for Jeep fans; FCA is proud to have the first new plant built in Detroit in over three decades. That's just how impressive this task is for Fiat Chrysler. This is just the first part of FCA's expansion in Detroit. Jeep has done well in 2019 and they are looking forward to seeing their success continue with the launch of this new paint plant. 
"We're setting up to erect the first column of steel for the new paint shop building. There are a total of 299 vertical columns and this is the first. A major milestone for a new paint shop at Mack. Big day. Excellent day,"  remarked John Powell, senior manager for paint facilities. 
FCA Invests Big Into Detroit
A new paint shop will be made as well as the new auto assembly plant, the first in over 30 years. Renovations will be taking place at FCA's Mack engine complex. The Mack Engine Complex will be turned into an entirely revamped plant made solely to create Jeep SUVs. The building is currently undergoing changes to prepare for the large order of future Jeep vehicles to be made there. In total, big money will be used to make these changes. FCA has announced a $4.5 billion total for these investments. $1.6 billion is needed for the changes to the Mack engine complex, where many new jobs will be added. 
Many Jobs To Be Added As a Result
More than 10,000 Detroit applications were filled for the 3,850 jobs at the Mack engine complex with another 1,100 jobs to be filled at the Jefferson North plant. In total, it will take 485,000 tons of dirt being moved to make the Mack complex ready with the help of 9,700 trucks and underground piping that will stretch over 30,000 feet to make happen. Not to mention the 3,005,00 square feet of pavement needed. This is a huge job for FCA, but it will mean great things for the future of Jeep, including the Jeep Grand Wagoneer, a three-row SUV that is expected to debut in less than two years. For those who want to join us on a test-drive with the all-new 2020 Jeep Gladiator or a new Jeep vehicle, come to Kendall Dodge Chrysler Jeep Ram today.
Find the Newest Jeep Vehicles All At One Place
We want you to visit us to test-drive the newest Jeep vehicles, like the 2020 Jeep Gladiator. We have a wide Jeep collection of both new Jeep vehicles and pre-owned Jeep vehicles that are in excellent shape. For those looking to drive away with a reliable pickup or Jeep vehicle, our dedicated sales team is here to help with all buying, leasing or trade-in offers. We're here!
Haven't fixed your current vehicle issues? If your ride has maintenance issues, please allow us to help return your vehicle to the road quickly with our knowledgable service staff with a simple service appointment. See you soon at Kendall Dodge Chrysler Jeep Ram!