The Best Time to Buy a New Vehicle is Now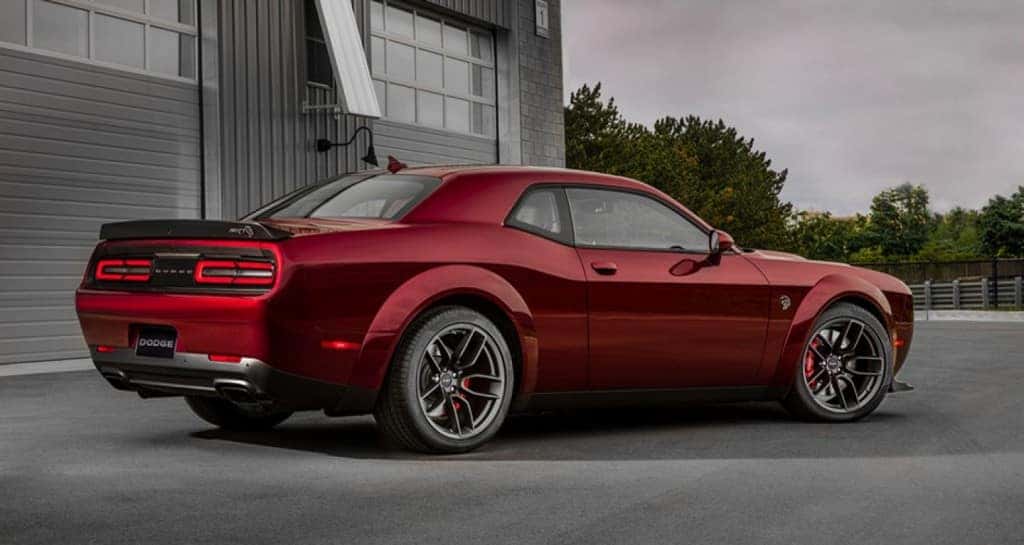 Did you miss your chance during the holidays and end of the year to buy a new car? Think that there isn't any worthwhile events or promotions going on? Think again! We have more vehicles now than at any point in the year and that's exactly why right now is the best time to buy a new or pre-owned vehicle.
Experience the calm before the storm
New model year vehicles have already begun to replace 2017 model year vehicles, which are the cars, trucks and SUVs we currently have in our inventory. Within a few months, as those new vehicles begin to replace our current lineup, we'll experience higher volumes of customer traffic. With more vehicles on our lot to keep up with, now is the time to find what you're looking for. We're also hoping to raise our volume of pre-owned vehicles and help you save money towards your next vehicle. This is hands down a win-win situation for both of us!
Stocked and Ready to go
Right now, we have lots of vehicles in our inventory, including 2018 Chrysler Pacifica models, the vehicle named Family Car of the Year by Cars.com for two years in a row. Experience great fuel efficiency and save money with up to 19 city and 28 highway MPG. The Pacifica's interior is complete with a great infotainment system and a 10.1-inch display that provides Apple CarPlay and Android Auto that make driving even easier. The 2018 Chrysler Pacifica models impressive technology will entertain the whole family.
No matter the job, there's no stopping the 2018 Ram 1500 from completing whatever is required. The Ram 1500 is currently the only light-duty pickup truck with a diesel engine option, and it provides the truck with a fuel economy and durability that makes the Ram 1500 stand out from the rest of the crowd. The 2018 Ram is available with a powerful 3.0-liter EcoDiesel engine delivers 240 horsepower and 420 lb-ft of torque. With a maximum towing capacity between 8,280 to 9,290 pounds, drivers can tow just about anything. And consider the impressive 29 highway MPG, overall the  best-in-class highway fuel economy for any light duty pickup truck on the market today.
For drivers who want to experience adventure, check out the new all-new 2018 Jeep Wrangler. With an entirely new steel frame with two and four door models, there's a push-to-start button and backup camera standard with every new 2018 Jeep Wrangler. Complete with a Pentastar 3.6-liter V6 that produces 285 horsepower and 260 -lb-ft of torque, this is a vehicle capable of taking you anywhere. Keep in mind, any Jeep with a Trail Rated badge means they have been tested and equipped for off-road adventures and we have plenty. Plus, Wrangler models are available with 30 inches of water fording, skid plates, front and rear tow hooks and a standard ground clearance of 10.9 inches, so you can safely handle any path ahead of you. Driving is a whole lot more fun in the Jeep Wrangler.
For those who want to feel the power an American muscle car with unmatched driving performance, the 2018 Dodge Charger SRT Hellcat is the second most powerful factory produced sedan in the world(Dodge Challenger SRT Demon is first) and it is capable of reaching 0-60 mph in just 3.4 seconds. Owners of the Dodge Charger can attest to the high octane performance and an exhilarating experience every time the engine turns on.
Best Time to Receive The Best Customer Experience
If you want a rewarding experience, the dedicated professionals at Kendall Dodge Jeep Chrysler Ram can ensure you receive more than amazing deals on any trade in or buying of new or late models. With the holidays behind us, there's no better time to discover what we have to offer. Our team is dedicated to making your shopping experience completely satisfying. We're ready and excited to help you drive away with a new 2018 or late model before the 2019 vehicles arrive later this year. Come by for a test drive on any of our many brands of vehicles.
If you have any repair or servicing needs for your current vehicle, now is a great time to have those issues taken care of. Our knowledge maintenance staff is highly trained and can help you maintain and raise the value of your current vehicle. We are ready to solve your situation, even if you didn't buy with us.