The Camillus House Garden helps residents flourish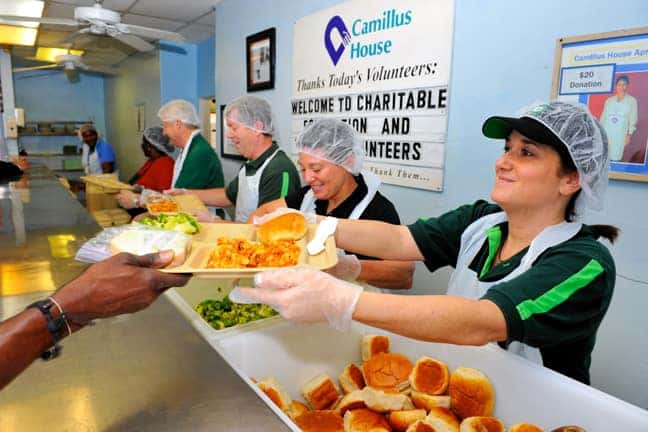 Just being out there with the eggplants, tomatoes and cabbage is what makes Teresa Conyers feel most at home. Conyers is just one of the 300 transitioning homeless clients living at Camillus House's new state-of-the-art facility. In the housing, she shares a dormitory-style room with five other women. Her days are filled with meetings, from life therapy to life skills, and she says that they really help. Having such an amazing facility in Miami really makes us so happy and feel so fortunate to be a Miami Dodge dealer, that we wouldn't want to be anywhere else!
Today, however, we are looking at a particular section of the Camillus House that some argue offer them spiritual healing. Behind the dining hall sits rows of cinder blocks with kale, peppers, collard greens and herbs. The garden is only a year old, and is run by clients like Conyers. After they harvest the crops, they are served to the 500 homeless and transitioning homeless guests who visit the dining hall each day. They learn about nutrition and learn essential work skills. "To me it's not just a garden. It gives me hope that I can make it another day," Conyers said.
The garden itself was the brainchild of Marvin Dunn, a psychologist and director of Roots in the City, a nonprofit organization with urban gardens in Overtown. "It really helps improve the therapeutic environment. There's something that is very calming to have plants around, particularly food,'' he said. "Some get nostalgic remembering an earlier happier period of their life." For people like Conyers, it is essential in their transition. "I tell people all the time, 'If you don't believe in God just plant something,' " she said. "Watch it grow. It's a miracle." We are so happy to have such an amazing facility in our city, and we hope it continues to help residents flourish!