The Competition Wants To Emulate the Jeep Gladiator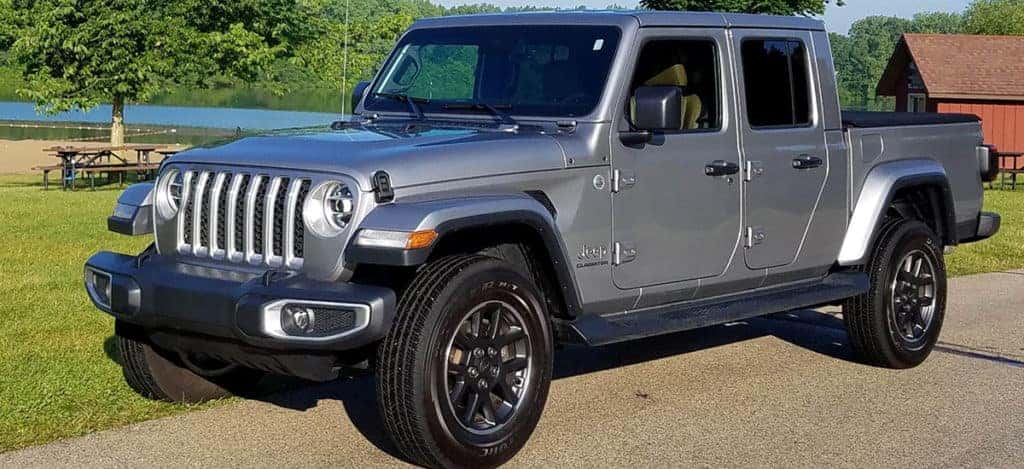 Photo credit: Jeep
The latest new Jeep vehicle, the Jeep Gladiator, has just started a trend in the mid-size pickup segment. Upon being released, the 2020 Jeep Gladiator quickly sold out and was highly sought after. Other automakers took notice as the Gladiator become one of the hottest new vehicles, so what did other companies look to do? Their plans are now coming to light as other brands hope to emulate the all-new Jeep pickup. Think this will slow down the success of the Gladiator? Jeep is actually finding more ways to get drivers into their new pickup. But, why would buyers want to select this vehicle over the rest of the newest Jeep vehicles or competition?
Why the Jeep Gladiator Has Found Its Place
While nearly every Jeep vehicle is known for being highly off-road capable, few vehicles from Jeep or any brand have the capabilities the 2020 Jeep Gladiator has. The wheelbase of the Gladiator is even ahead of the Wrangler, which is celebrated for its off-road abilities. The Gladiator has spread out the axles to create a wheelbase that is 40.5 longer than the two-door Wrangler and stretches 18.9 inches longer than the four-door version of the Wrangler Unlimited trim. The Gladiator comes with remarkable ground clearance, including 33-inch tall tires to move over obstacles without hitting under the vehicle. The Jeep Gladiator has the strength to power over nearly any terrain, the ability to waterford up to 30 inches and even rock climb with ease. The Gladiator provides way more storage capabilities than any Wrangler with its large and durable steel truck-bed that stretches out five-feet long.
Competition For Jeep Gladiator? 
Rumors have surfaced that General Motors and Ford looking to build their own vehicles to compete with the Jeep Gladiator. General Motors (GM) has plans to make an electric Hummer, according to some reports. The Hummer brand was sold to GM, formerly owned by AM General. AM General has announced news of a military version of the Jeep Gladiator. This Gladiator will be known as an Extreme Military Grade Truck (XMT). While this military Jeep Gladiator won't be available for customers, there is a new discount that has come out for the all-new Jeep mid-size pickup. 
New Promotion Has Started For 2020 Gladiator
The 2020 Jeep Gladiator will have a sizeable reduction on the price, up to $1,000 on the new Jeep pickup price. This incentive continues until January 2nd, 2020. How do customers gain this nice discount? As part of a loyalty bonus for existing Jeep owners, they are able to apply this promotion for any purchase for the 2020 Gladiator, with the exception of the top-tier Rubicon trim. Want to get started on getting the Jeep Gladiator in your hands? Start with our knowledge of the Jeep brand and our total automotive help at Kendall Dodge Chrysler Jeep Ram today. 
Drive the Newest Jeep Vehicles at Kendall Dodge Chrysler Jeep Ram!
Hoping to drive a new Jeep? We have all the latest Jeep vehicles, including the 2020 Jeep Gladiator. We are happy to help our customers daily at Kendall Dodge Chrysler Jeep Ram with any buying, leasing or trade-in offers. See what we can do for you right now. We can even sell your current vehicle! 
Need to have some repairs on your current vehicle?  They may not be as bad as you think. We're open seven days a week and can assist with nearly any servicing your vehicle should require it. Trust us to help you get your vehicle up and running like new with an online service appointment and a fast visit to our service center. We look forward to assisting you now at Kendall Dodge Chrysler Jeep Ram.