The Dodge Scat Pack packages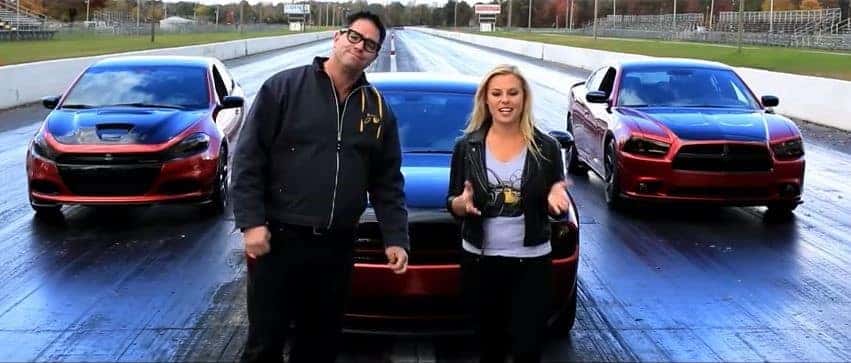 Mopar and Dodge are at it again, and they are bringing in the big guns. Anyone know Steve Magnante? To Dodge muscle and motorsports enthusiasts, he is a walking tome of knowledge. A former Hot Rod magazine editor and an expert TV commentator on the collector car auction scene, Steve knows everything there is to know when it comes to Dodge technical knowledge and lore. In other words, he is one of the coolest guys around. He's not here to talk about the amazing 2015 Dodge Durango, though, as he is focused the new Scat Packs.
Joined by presenter Christy Lee, Steve walks us through the hot new Scat Pack performance packages that are celebrating 45 years. Naturally, they start off with a brief history of the original Scat Pack concept from back in the 60's, so anyone can dip right into the fun. It is the DIY dream, and it never really stopped. In the golden age of muscle cars, Dodge was usually far up at the head of the pack. The latest Scat Packs are designed to maintain that performance leadership, and the two-tone models in the video are just awe-inspiring. To get a closer look at the amazing Scat Packs, check out the video below!