The Dodge SRT Challenger Has All the Power You Need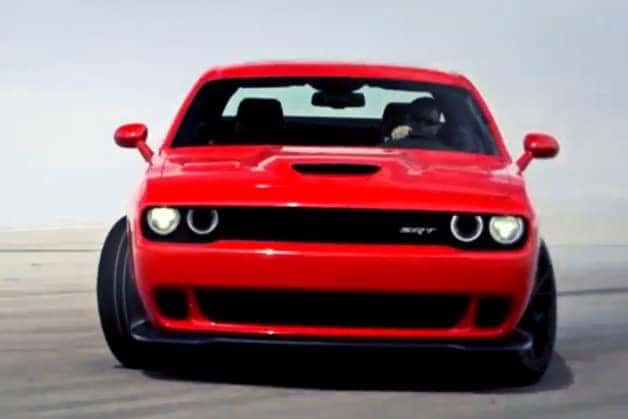 The Dodge Durango has been one of the most popular SUVs on the road for more than a decade, thanks to its many features, off road capabilities, and overall value.
If you are not interested in buying an SUV, such as the Durango, you may have your sights set on a vehicle like the Challenger.
For many, bigger is always better. Along the same lines, there is always room for plenty of power under the hood.
2015 Dodge Challenger SRT Hellcat
If power is what you want, the 2015 Dodge Challenger SRT Hellcat is what you are looking for. This vehicle is equipped with a supercharged 6.2-liter Hemi V-8 that will push out more than 600 horsepower. With this under the hood, you never have to worry about being left behind.
For a better idea of just what this means, consider the following: this is the most powerful engine the Chrysler Group has ever offered. Along with this, it is a massive upgrade over the Challenger's standard Hemi that offers 485 horsepower.
Tim Kuniskis, Dodge Brand CEO, added the following in a recent statement:
"The new 2015 Dodge Challenger SRT Hellcat is the ultimate performance muscle car. The Challenger Hellcat has been released!"
While the 2015 Dodge Challenger SRT Hellcat may not be the right car for everybody, it is going to be the perfect choice for some. From the power under the hood to the good looks and interior features, there is nothing lacking when it comes to this vehicle.
If nothing else, stop by at your earliest convenience to take a closer look at what the 2015 Dodge Challenger SRT Hellcat has to offer. You will definitely be impressed!