The Expanding Pickup Market is as Popular as Ever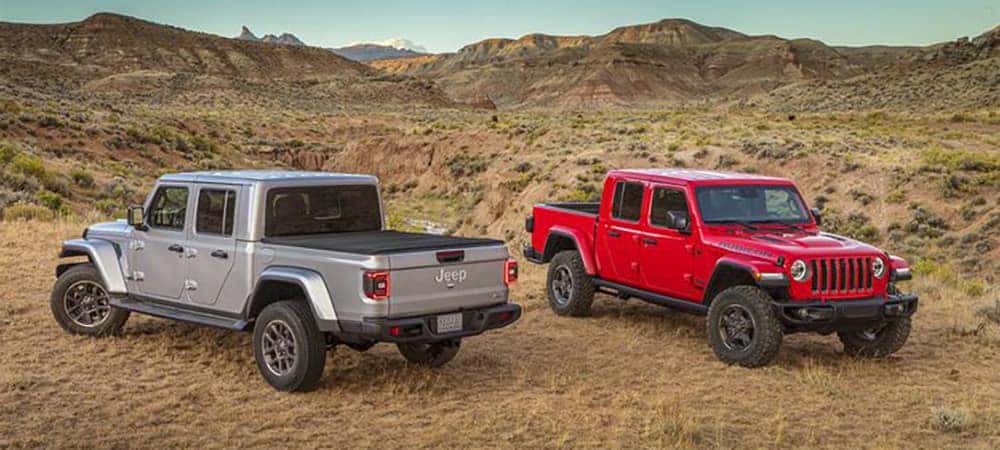 Photo credit: Jeep
The market for off-road pickups has grown with many consumers hoping to have their own vehicle that can go anywhere while having a truck bed to hold nearly anything. The desire for cargo space, larger vehicle capabilities, and attractive infotainment systems have increased in the minds of customers over the last decade. Luckily, there's a vehicle capable of providing all that and more coming out for consumers to buy starting in early 2019. The hardy 2020 Jeep® Gladiator pickup, the automaker that has bestowed some of the best off-road vehicles has developed another, simply ready for adventure.
Changing Consumer Tastes And Automotive Preferences
The pickup truck market has grown as the demand has changed over time. More and more consumers have left the SUV and mid-size car segment for greener pastures with modern pickups. The pickup market will soon have the 2020 Jeep Gladiator with fans of the brand sure to be as enthusiastic as ever about the Jeep brand. While many automakers claim to be able to offer vehicles that can handle off-road travels, ride over streams and trail through the wilderness, those brands don't have the pedigree that the Jeep brand built. That's where the success will come when the 2020 Jeep Gladiator is released and the brand has already experienced continued growth with their latest Jeep vehicles.

Pickups Are More Than Popular Today

The pickup market has changed a great deal in recent years as buyers have shifted away from passenger cars and toward sport utility vehicles and trucks. Historically seen as vehicles meant for work or rural life, pickups are now sought by a wide array of buyers looking to haul their family or rough it outdoors.

Purchases of midsize trucks have increased each year over the previous four years, according to Edmunds, which follows auto sales. But a substantial share of those purchases were pickups supplied with suspension lifts, skid plates, large tires and gearing systems meant for undertaking rough terrain. These vehicles are ready to hit the off-road trails from the day they leave the dealership, which is only possible with protective items like skid plates and a lifted suspension. (Don't drive off-road without these enhancements, our service team can help provide a complete check on any vehicle for a customer. Let our service team help out and protect the undercarriage before any off-road travels.)
Off-Road Ready Pickups

What does that mean for the pickup market? Off-road pickup trucks are gaining traction and automakers now know what to make to cater to their audience. A distinctive identity is being forged and customers will have their choice to find exactly what they were looking for as automakers provide more options and choices to enjoy. Having thoughts about test-driving a new off-road capable pickup? The good news is we know a place where that can happen easily.
Test Drive With Us To Find Your New Pickup
Kendall Dodge Chrysler Jeep Ram is ready to help out for our customers with a selection of hundreds of new 2019 Jeep vehicles. Jeep is the trusted brand for fun adventure and off-road travels and we're happy to provide excellent help for all buying, leasing and selling needs. We carry a large selection of new pickups and can't wait to help you find one that works best for you.
Looking for a chance to service, repair or maintain your current vehicle? Trust us to help you get your vehicle up and running like new with an online service appointment and visit to our service center. We look forward to seeing you soon at Kendall Dodge Chrysler Jeep Ram and providing an unmatched full-scale automotive experience.