The Future of the Wrangler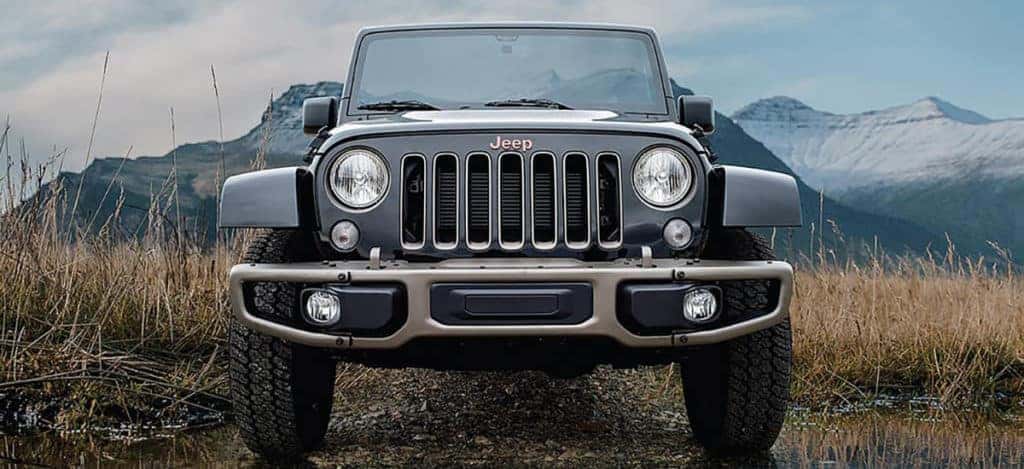 Photo credit: Jeep
We've heard comments recently in regards to Fiat Chrysler Automobiles (FCA) and their interest in expanding their electronic line-up across all their brands. One of their most recognizable brands is the Jeep brand. Jeep put the whole world on notice when they introduced the 2020 Jeep Gladiator, a wildly popular mid-size pickup. Drivers today want to know they have a vehicle that can do it all, but one area that FCA knows they have to work on is building up their current line-up with more plug-in hybrid and electric vehicle technology. The future of the Jeep Wrangler is set to add some alternative versions of the Wrangler that will do just that. 
Jeep Looks To Add More Powertrains
The latest era in the current automotive industry is pushing the boundaries. Owners of vehicles that have hybrid, electronic, or plug-in technology know the benefits. Less money spent on gas, or not at all and leaving less of a carbon footprint behind. These have become huge selling points for vehicles that customers want. Imagine adding those features to an already iconic vehicle like the Jeep Wrangler. Currently, the Jeep Wrangler has a powertrain that supplies better gas mileage than the standard 3.6-Liter Pentastar engine. Owners can opt for their 270 horsepower turbo-4 with a 48-volt mild-hybrid. That engine turns off cylinders when cruising to help save gas, as the driver is not using up extra gasoline when slowing down and cruising slowly to a stop or before hitting the accelerator. 
Those are the only options drivers have currently, but Jeep and FCA have worked hard to change that and the good news is more options will be out shortly. The first powertrain that will be introduced to the Jeep Wrangler line-up will be a 3.0-Liter turbodiesel V6 to allow for greater torque and better mileage is expected with this engine than the Pentastar base engine. 
What Every Jeep Wrangler Fan Is Waiting For
The plug-in hybrid version of the Jeep Wrangler is expected to begin production in 2020. The engine is set to be a two-motor hybrid system that is currently used in the Chrysler Pacifica Hybrid minivan. This powertrain includes a lithium-ion battery pack and an electric motor. The electric motor will likely be a modified version of the Wrangler 2.0-Liter turbo-4 engine. Emissions in vehicles are viewed more harshly than ever before, so FCA and Jeep are going to either have to produce very lightweight materials or find a way to make their engines provide better mileage.
Perhaps Jeep will introduce a new PHEV Wrangler before long, as Jeep has mentioned the Wrangler plug-in will launch in 2020. For consideration, fellow FCA brand Chrysler sells their Pacifica and Pacifica Hybrid at a difference of a bit more than $13,000. We're excited for what the future holds for Jeep. For those that want to step into the latest Jeep Wrangler, a vehicle made for off-road traveling and handling adventure, come to Kendall Dodge Chrysler Jeep Ram.
Come to Kendall!
At Kendall Dodge Chrysler Jeep Ram, we know how to take care of our customers. From sales to servicing, we're ready to assist! If you're thinking you want to go off-roading, we can help make sure your new or current Jeep is ready to handle any adventure. We have the  new 2019 Jeep Wrangler here and it's for your test-drive! We can help drivers with buying, selling, leasing, and trade-in offers. 
It's hot out this summer! Having A/C problems? We can handle those repairs and more. We perform regular maintenance every day, we look forward to helping your vehicle return to top shape. With a simple online appointment, our professional service team can begin making you a satisfied customer. We look forward to seeing you soon!