The Importance of Trusting Mechanics: Overcoming the Wrong Perception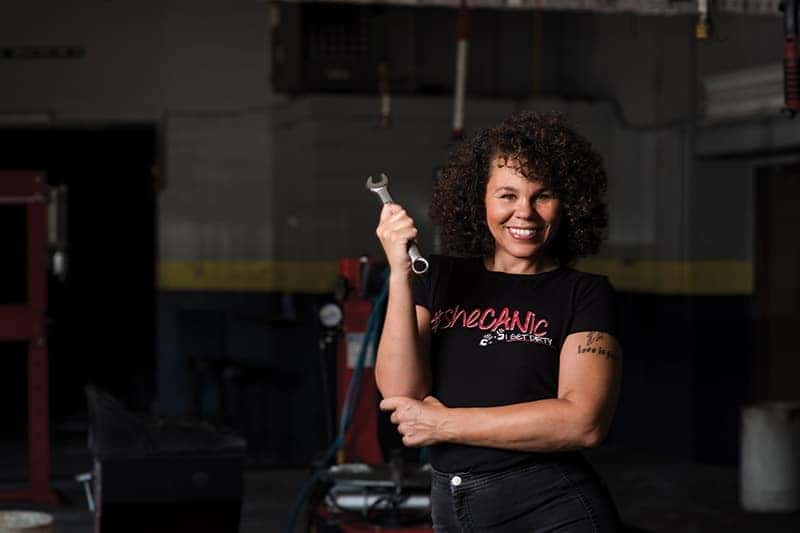 Auto mechanics often have a bad reputation for trying to upsell customers by recommending service that isn't really necessary. For some people, a negative experience like that results in customers neglecting needed service and routine maintenance altogether, and that can result in expensive and timely repairs. As if people aren't skeptical enough about mechanics, one group of people in particular feel even more vulnerable when it comes to car care, and that's women.
Few women are actual owners of a repair show or even work in the industry, according to the Labor Force Statistics Current Population Survey from 2016, which points out just 7.3 percent of women work as an automotive repair or maintenance employee. Knowing women tend to feel more vulnerable when it comes to car service, one woman started out an all-female repair shop named Girls Auto Clinic, and it aims to gain women as their primary customers. The owner of the store is Patrice Banks and she left her job as an engineer at DuPont to become a certified mechanic and open up her own shop. The shop has only female mechanics and the goal of the shop is to help women feel comfortable with paying for the necessary service their vehicles need.
Banks' idea is a pretty interesting concept, and while South Florida doesn't have any female-only repair shops, Kendall Dodge Chrysler Jeep Ram works hard to ensure that all customers feel comfortable and confident in the service they receive. We gladly assist our customers to ensure their vehicle is properly and affordably maintained.
The Kendall Dodge Chrysler Jeep Ram service center is one of the largest in South Florida, so we are able to offer a wide selection of services. Regardless of where customers have purchased their vehicle or they make and model of their vehicle, we treat everyone with respect and we are always happy to answer any questions our customers may have.
Don't wait for that weird sound in your vehicle to get worse. Don't expect that engine light to just turn off on its own and certainly don't wait too long to replace your oil. Recommendations by our team will ensure your vehicle is safe and ready to drive, without any upselling or improper servicing. Experience for yourself what makes our team capable of providing superior service and recommending only what your vehicle needs. We're conveniently located in Kendall and we're open seven days a week, so if you need your vehicle looked at, give us a call or stop in.
 You can also schedule your next car appointment with us right here. We look forward to helping you soon!