The Jeep Gladiator Pickup Is the Most Sought After Jeep Vehicle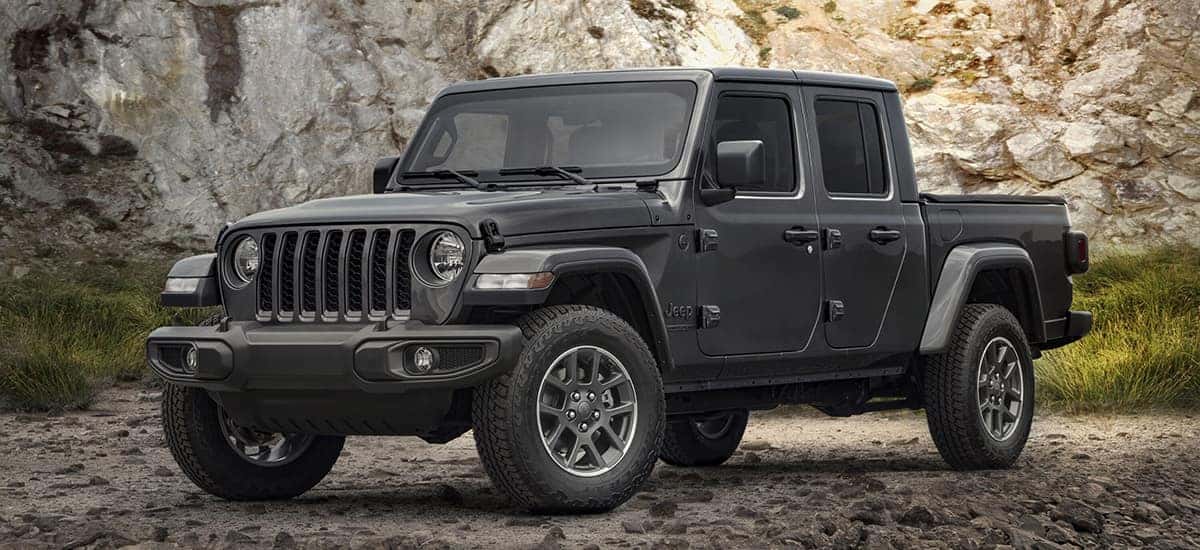 Photo credit: Jeep
 When thinking of the road ahead, Jeep has established itself as a brand that can go off-road. That is to say that ram has found a way to continue pushing innovation, leading the way for not only remarkable new vehicles, but also establishing a trend to push the envelope in terms of technology, luxury, and even more. We have seen the rise of the Jeep Gladiator that has improved for its 2021 model year. In fact, fans have taken notice of the Gladiator as it's nearly doubled in popularity from 2019 to 2020. The numbers show the retail sales volume grew last year despite having production shut down for several months in 2020. The total growth of parent company Fiat Chrysler Automobiles (FCA) wasn't anything huge, just 1%, but that is so impressive considering how the pandemic affected everyone. The Jeep brand is a large reason why FCA claimed profitability and progress in 2020.
Jeep Brand Pushes Innovation
Few automotive brands and manufacturers have been able to reinvent the wheel so to speak. Jeep found a way to switch up its legendary lineup with a new mid-size pick up that offers greater spaciousness and accommodations as well as the full abilities bestowed upon on all Jeep vehicles. Jeep decided to push its engineering heights with the addition of a new vehicle that set a precedence for what the future will look like for the Jeep brand. In just the 4th quarter of 2020, the Jeep Gladiator sold 20,552 vehicles, which was up 23% from 2019. In all of 2020, the Jeep brand sold 77,542 Gladiator vehicles, a 94% increase from 2019 overall. 
More On the Jeep Brand
What else do Jeep owners have to look forward to? The future will bring the Jeep Wrangler Rubicon 392, Jeep Wrangler 4xe, and more according to the U.S. Head of Sales for FCA. Jeep also has plans to introduce two new Gladiator trims for buyers to embrace later on this year at the earliest. 
"The fourth quarter provided a strong springboard heading into 2021. Looking ahead, we anticipate an exciting year that will include a variety of new vehicles. Just in the first quarter alone, we will be offering the Ram 1500 TRX, Jeep Wrangler 4xe, Jeep Wrangler Rubicon 392, the refreshed Dodge Durango, and the refreshed Chrysler Pacifica," says U.S. Head of Sales Jeff Kommor.
Shop Jeep With Our Help Today!
Of course, what shopping experience would be complete before checking into our entire brand new Jeep vehicle inventory. We have both the new Jeep Wrangler and Jeep Gladiator. We're happy to be your dealership home. Considering a used vehicle? Check with us at Kendall Dodge Chrysler Jeep Ram, we represent our brands to the best of our abilities and look forward to providing a remarkable experience the whole way through. 
Don't forget, we are also able to fix and bring older vehicles up to speed. We're ready to provide the right assistance in a timely manner. Allow us to fix your vehicle or maintain it with a simple online service appointment. Grant us the pleasure to help you save and keep your vehicle running smoothly for years to come. We look forward to being the right dealership for you and your family, business, and friends. Leave us a review to let us know about your experience with us and we hope to see you again soon!