The Maserati Levante and Alfieri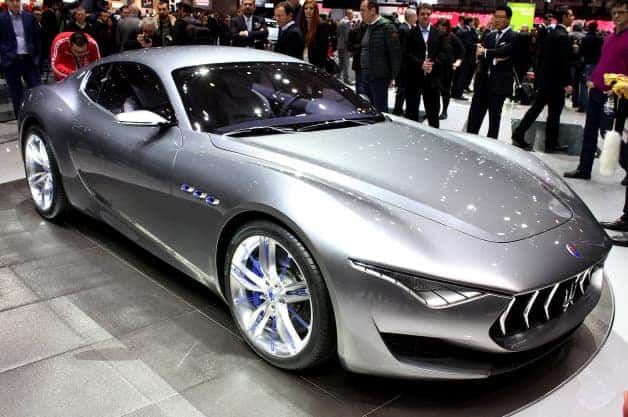 Look at the beauty, folks! They don't get us as excited as Dodge can, but Maserati has been putting out some quality high-end vehicles as of late. Value-wise, we are definitely in favor of the vehicles on our Dodge Miami FL dealer, but we can't argue with beauty. Both the Ghibli and Quattroporte were met with high acclaim, but what we are really struck by is the beautiful Alfieri concept, which we have pictured above. It was unveiled at the 2014 Geneva Motor Show, and the visual of it is definitely something that has stuck with us. Granted, it's a concept, but it looks promising. First thing is first though, as the equally intriguing Levante crossover must first head into production.
"We are getting Mirafiori ready for production [of the Levante]. The first bodies are expected for 2015," said Fiat CEO Sergio Marchionne to Reuters in Geneva. He also said something that makes us pretty excited. He mentioned that there isn't much keeping the Alfieri off the streets. "The platforms and motors are there. Technically, production could start in 24-28 months," he said. We would definitely be curious to see how it did on the market. However, Marchionne refused to say whether the company would actually give the concept a green light to be built. We predict a big old green light, though!
Since Fiat acquired Chrysler, we have sort of become brethren with the Maserati brand. Fiat will be focusing on the Chrysler brands in the United States, while focusing on the rejuvenation of Alfa Romeo and Maserati across the pond. With Maserati being a brand that is out of the reach of most, we can see why it has been troublesome to reach their sales goals. Having Chrysler under their wing will most certainly help Fiat in its goals to become a profitable market name. They've had Maserati for 20 years, we are eager to see what happens with Chrysler, and especially Dodge!