The New Dodge Charger Pricing Has Been Revealed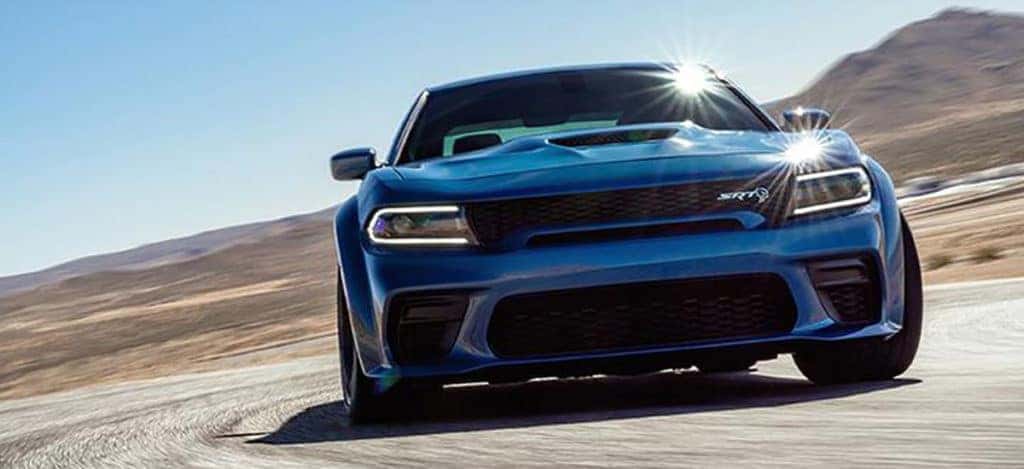 Photo credit: Dodge
The 2020 Dodge Charger line-up has officially learned its price points. Customers can now step into the 2020 Charger for as low as $29,895 MSRP (Plus destination fee) and the price of the special 2020 Dodge Charger SRT Hellcat Widebody Daytona 50th Anniversary Edition is priced at $74,140 MSRP (Plus destination fee). All in all, there are 7 packages that were made for the 2020 Charger. Let's get into them!
Step Into Something Quite Special From Dodge
The 717 horsepower limited edition Daytona will only carry 501 of this special edition vehicle. Made to honor the legendary 1969 Dodge Charger, the 2020 Dodge Charger top-tier trim has gained acclaim and recognition from Dodge enthusiasts and publications alike. The 2020 Dodge Charger Daytona does have some differences to the original, most notably the huge rear wing being removed in favor of a special decklid, rear-quarter Daytona decal with matching spoiler.
"Fifty years ago, Dodge launched the infamous Dodge Charger Daytona model with its huge wing and massive nose specifically designed to dominate in NASCAR racing. The Daytona prototype was the first car to break 200 mph average lap speed and set a record that stood for 17 years," Dodge said in announcing the new edition.
The Charger Gains Hellcat Widebody
The 2020 Dodge Charger is the first Charger to offer the Hellcat in a widebody format. The 2020 Charger SRT Hellcat Widebody was made to join the Dodge Challenger SRT Hellcat Widebody, which was first introduced several years ago. The Charger SRT Hellcat Widebody comes with 707 horsepower V8 engine that is among the fastest muscle cars ever made. A wicked 0 to 60 time of 3.6 seconds is provided for drivers that buy this Charger trim. The 2020 Dodge Charger SRT Hellcat Widebody starts at $69,695 MSRP (Plus destination fee). Learn more all about this wicked fast Charger and why it's a must-have muscle car.
"A unicorn in the performance sedan segment" – Tim Kuniskis, FCA's North American Head of Passenger Cars. 
More On the 2020 Dodge Charger Trims
The next trim that precedes the Widebody is another widebody, the Dodge Charger Scat Pack Widebody that begins at $45,995 MSRP (Plus destination fee). The Widebody will add 3.5 inches of width and a greater grip when making turns and even in straight away speed, as evidenced by faster 0-60 mph times. The Scat Pack Widebody carries an impressive 12.4-second quarter-mile time. The 2020 Dodge Charger also carries an improved interior across the board.
The 2020 Dodge Charger Scat Pack is a modestly priced at $39,995 MSRP (Plus destination fee) and provides an upgrade for the performance with a solid 0 to 60 time of just 4.3 seconds. 
The 2020 Dodge Charger base trim, the SXT, includes the trusted Pentastar 3.6-Liter V6 with rear-wheel drive. Feeling tempted to get into any of these new Dodge Charger muscle cars? Allow us to help make those dreams a reality at Kendall Dodge Chrysler Jeep Ram.
Rush to Kendall Dodge Chrysler Jeep Ram Now
Want to experience the fun of a Dodge vehicle? We look forward to making sure our customers drive away with the vehicle they truly want. We'll help you with any buying, trade-in, selling or leasing. We know you'll enjoy the entire experience from start to finish. A test-drive on our newest Dodge vehicles can happen today.
Haven't fixed up your current ride? For those hoping to make their vehicle run like new, we can help any customer with an online service appointment to get work done at our service center. We look forward to seeing you soon at Kendall Dodge Chrysler Jeep Ram today!