The Newest Ram 1500 Earned A Spot On MotorTrend's 10Best List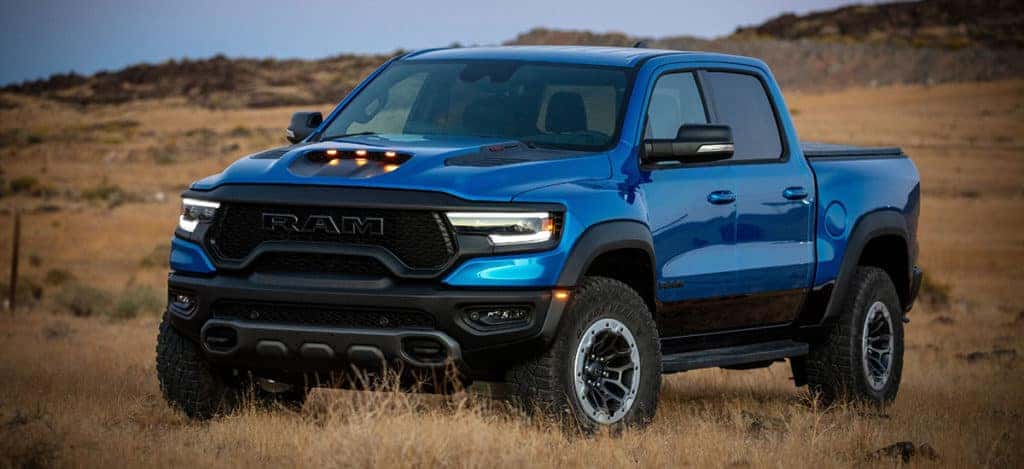 Photo credit: Ram
The 2021 Ram 1500 has earned a new distinction with a place on the Car and Driver's 10Best list. While owners of any modern Ram 1500 can attest, the perks are seemingly endless with a Ram pickup. The role of Ram and its flagship vehicle, the Ram 1500, has continued to expand in more recent years. The Ram pickup carries not only the accessibility and technology owners want, but has pushed the boundaries of what is possible for the off-road traveling as well. Ram has kept up with customer demands to offer more than ever before, including adding a new 75th Anniversary Special Edition for the Ram 2500.
Gain More Than What A Pickup Has Ever Offered
How has Ram built the most optimal pickup experience for owners? Back in air spring debut several years ago, the optional air suspension provides the ability to handle rolling over broken pavement, potholes, or other dents that are marked across the nation's crumbling infrastructure. Feeling more like a luxurious car than a pickup, the Ram brand has shuffled the deck in favor of its premiere option to overcome any rival brand's attempts at besting the Ram pickup. 
Look no further than the newly released Ram Rebel TRX to know just how far Ram has gone to ensure customer satisfaction. With such immense power, we know customers want to know if the Ram pickup is a good pickup truck. We have an answer: Yes! Especially for those who want to experience more than a typical pickup offers.
Ram Has the Mind-Blowing Power of the TRX
The impressive 702-horsepower 2021 Ram 1500 TRX Rebel was built and created to push forward the Ram brand ahead. Serving as the top-tier off-road pickup that supplies owners with ferocious power, few vehicles can match its aggressive style and durability.  Made to handle the rigors of desert running, dune bashing, and hill jumping, the TRX has no almost no restrictions when it comes to offering customers a surprising delight when going down the paths less traveled. For the Ram 1500 and its 2500 and 3500 pickup variations, the interior has seen a noticeable boost in comfort and luxury. The Ram 1500's cabin carries quite the attention to detail that humbles many luxury vehicles. This is part of the reason Ram earned a place on the 10Best honors. 
Everyone is rushing to see and experience the latest Ram 1500 pickups. Check out everything about the 2021 Ram 1500 and it's TRX variation, the most dynamic, agile, and most sturdy mass-produced truck ever built. Ram has built its new lineup for the 2021 model year with the latest Limited Longhorn 10th Anniversary Edition and Limited Night Edition pickups. For those who are eager to drive a new Ram 1500, the holiday season is underway and we're excited to show our customers the most celebrated Ram vehicles at Kendall Dodge Chrysler Jeep Ram. 
Find the Newest Ram Trucks At Kendall Dodge Chrysler Jeep Ram
We love our collection of Ram pickups. Are you hoping to drive the all-new 2020 Ram 1500? We also carry the newest Ram Rebel, so our customers can experience all the off-road fun today! Come to us to drive new Ram trucks. We are ready for trade-ins and selling vehicles as well. We're ready to provide a solution for our customers and ensure a stellar experience the whole way through.
Don't deal with the problems of a vehicle in need of repairs. Allow us to get your vehicle back into shape with a simple online service appointment. We can get started on making you a happy customer. Stop by today at Kendall Dodge Chrysler Jeep Ram!