The State of the Jeep Brand Mid-Way Through 2019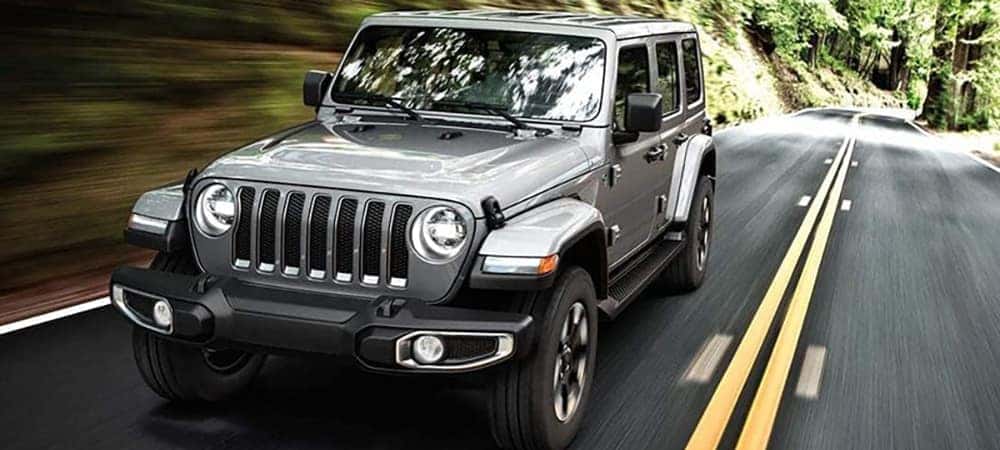 Photo credit: Jeep
Jeep, among Fiat Chrysler Automobiles (FCA) top brands, has helped maintain the company's market share in recent years. Jeep has added to its U.S. SUV market share points by 45% over the last decade. Jeep has only gotten better and maintained their impressive numbers in the second quarter of 2019. The Jeep brand, FCA saw a rise of 3.3% and overall the stock rose 5.6% since 2019 started. In addition, Jeep continues to export over 40,000 Jeeps per quarter to Europe. Indeed, if it were not for Jeeps built in the USA and exported to Europe and sold there, FCA would have lost market share in Europe over the last decade. However, that wasn't the case and Jeep might become even larger in Europe with merger talk still being discussed.
Taking A Look At the Future of FCA
Fiat Chrysler Automobiles has tried to merge recently with Renault. This merger would make for the third-largest automaker in the world. The French government is part owner of Renault and the move is also still on hold as Renault, who recently added Nissan to its company, has not agreed to FCA's terms. FCA is hoping to add better electronic vehicles to their brands and gain a stronger presence in Europe. To do this, brands like Jeep will have to continue to be successful. FCA CEO Mike Manley said FCA continues to introduce opportunities including the parameters of the Renault deal made sense. However, he said their alliance is not a necessity for FCA, which has a "robust business plan." One thing included in their plans is to keep pushing the very successful 2020 Jeep Gladiator pickup.
More Details Emerge Regarding Jeep Gladiator
New secrets have surfaced about the 2020 Jeep Gladiator, a mid-size pickup that was only introduced to dealerships since April 2019. This is an available $295 option for Gladiator owners to purchase. FCA and the engineers from Jeep were very detailed about their all-new pickup being able to explore and rock climb just like a Jeep Wrangler could. Removable wireless speakers are able to be removed should a driver not feel confident in going waterfording or on challenging roads. The speakers are found behind the second-row seats that are also waterproof up to three feet deep for up to 30 minutes and exclusive to the all-new Gladiator. It's powerful Bluetooth speaker that is charged while under the seat.
"This wireless speaker behaves like any other after-market speaker but the difference is it has smart charging so it will always be charged. It's smart in the sense that it only charges when it's low," said Elizabeth Krear, FCA's Chief Engineer
FCA's plans include the Production of a Plug-in Jeep Wrangler
FCA is aiming their focus on the expensive demands of electrification and autonomous vehicle development. These changes have pushed automakers to consider mergers, like the one with Renault. The future of Jeep will include their first-ever Plug-In Hybrid Jeep Wrangler. Early in the next decade, Jeep will continue to lead the way for FCA. To see the latest Jeep vehicles, including the 2020 Jeep Gladiator, we know the best place to find them!
The Future of Jeep Is At Kendall Dodge Jeep Chrysler Ram
We have the 2020 Jeep Gladiator models right now ready for a test-drive. Visit Kendall Dodge Chrysler Jeep Ram today for any buying, leasing, selling or needs you may have. We can also help you trade-in your current vehicle. Our knowledgable sales team show off our newest vehicles and high-quality pre-owned vehicles.
Not interested in anything new and want to fix your current ride? We are able to make sure you're back on the road fast with our experienced service staff. Make a simple online appointment and we can help you with your vehicle problems. We look forward to being your center for all things automotive. Stop by to see us today!