The Streets Just Got Safer for LEOs Across the Country Package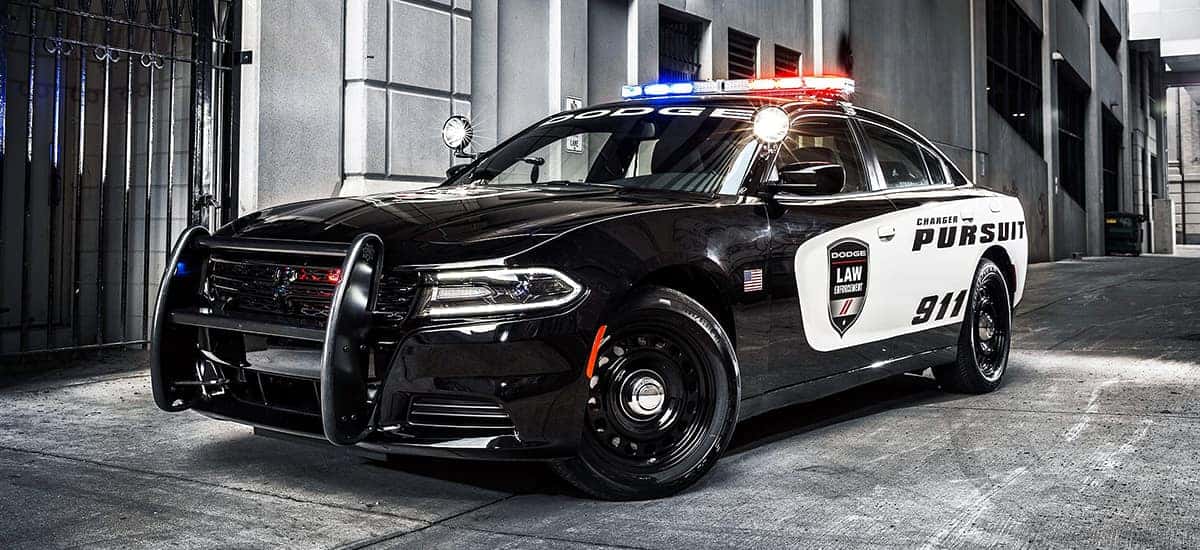 Photo credit: Dodge
Fiat Chrysler Automobiles (FCA) has proudly announced their 10,000th Dodge Officer Protection Package has been shipped, greatly improving the abilities of law enforcement to do their jobs. The Dodge Charger Pursuit police sedan with the additional package is a joint collaboration between FCA US LLC and InterMotive, Inc., and has reshaped what is possible to thwart crime with InterMotive surveillance technology and the help of the power and speed of Dodge engineering. FCA's Fleet Safety Group technology also plays a large role in protecting officers with the help of the ParkSense rear park assist system and ParkView rear backup camera, both of which work together to inform officers when movement is detected behind the vehicle.  
"The Officer Protection Package is the latest layer of safety to be built into our Charger Pursuit.We knew it was the right thing to do for all the men and women who protect us on a daily basis, and we are gratified to know that over 10,000 of these heroes now have a better chance of avoiding rear ambush occurrences. I'm also pleased to announce that we will continue to offer this package free of charge on our 2019 model-year Dodge Charger Pursuits," said Steve Beahm, Head of Passenger Car Brands, Dodge//SRT, Chrysler and FIAT – FCA North America.
How the System Works
FCA developed a smart and sensitive system that can readily detect movement and signals officers who are sitting in their cruisers of potential danger. The officer can immediately view what is behind the vehicle with the help of the live camera monitor. Once the sensors are tripped, law enforcement can choose to lock all doors, automatically raise the front windows, turn the rear lights turn on and flash all taillights. This all protects the law officer and provides critical extra seconds to assess and react to the situation happening near them. This will help prevent potential ambush attacks on officers.
More on the Dodge Charger Pursuit
The Dodge Charger built for law enforcement is known as the Dodge Charger Pursuit – also known as America's best-selling police sedan. With the amenities and high-performance capabilities of the Charger Pursuit, world-class safety and security is provided. The Pursuit provides a segment-first and FCA exclusive, no-cost Officer Protection Package, which includes the Uconnect touchscreen on a 12.1-inch display and an integrated law enforcement system with innovative technology that helps improve the safety occupant space. In addition to the Dodge Charger Pursuit-rated hardware that includes 370 best-in-class horsepower and factory-installed Mopar upfit packages, the Dodge Charger Pursuit offers the segment's most advanced all-wheel-drive system for maximum tactical performance, all-weather traction and fuel-efficiency. Criminals beware! There's no chance at stopping a Dodge Charger Pursuit once in pursuit and their new protective technology is now available 10,000 times over.
Shop Dodge with Our Help
When it comes to new Dodge muscle cars, we know you'd love to test one out. We invite you to come into Kendall Dodge Chrysler Jeep Ram to try one out today. We want to help you buy one of our new Dodge vehicles, and our friendly and professional staff will be excited to assist you. We're happy to show off our entire lot of pre-owned Dodge vehicles as well.
For vehicles in need of maintenance, our servicing and repair team is ready to provide our services, every day! With an appointment, we can get started on helping you have your vehicle back as quickly as possible. Stop by Kendall Dodge Chrysler Jeep Ram today!