Third-Quarter Results For Ram Look Good Ahead of Future EV Arrival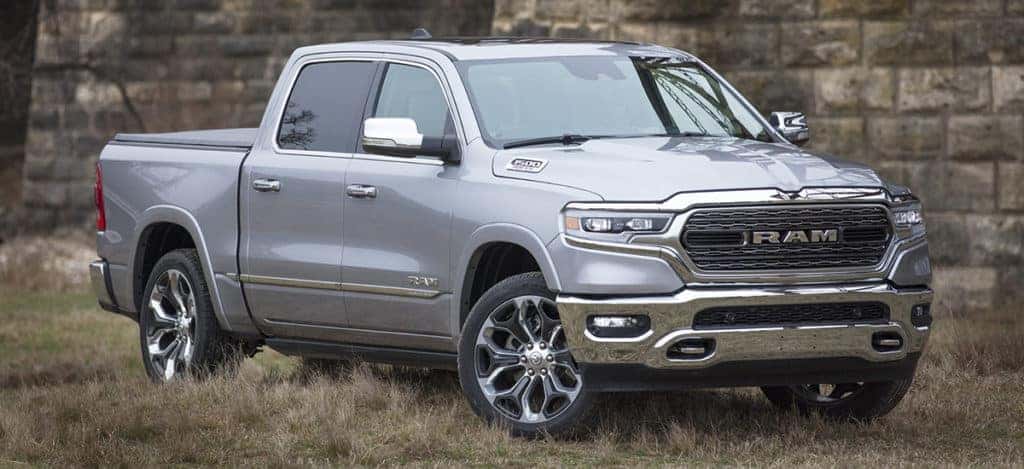 Photo Credit: Ram
Fiat Chrysler Automobiles (FCA) has reported they have earned $1.4 billion, up from the same time last year, as sales have been up to thanks to its revamped lineup. The growth of SUVs and pickups has fueled the jump FCA has seen. The third-quarter ended on September 30th, 2020 and the results were just announced at the end of October. Fiat Chrysler (soon to be known as Stellantis) will be the fourth-largest automaker in the world and results like these are to be expected with a corporation that has name brands like Jeep, Ram, and Dodge.
Third-Quarter Went Well For FCA
Fiat Chrysler has done well despite having 3% lower global shipments. FCA has worked on retooling one of its North American plants to account for the upcoming return of the Jeep Grand Wagoneer and Wagoneer luxury SUVs. The merger with PSA Peugeot is going to be final by the start of 2021 in January next year. To match the regulatory concerns that arose, the French automaker is selling off a small stake in components maker to end up lower 40% ownership. Results like what FCA experienced in the third quarter of 2020 is what the two automakers are hoping to see going forward in their partnership. The goal for this decade is also to expand its EV lineup across all brands.
New EV Ram 1500 Pickup
The future of this new automotive company will hinge on creating vehicles that have never been made, like an all-electric Ram 1500 pickup. The head of Fiat Chrysler Automobiles has spoken about the future of the iconic Ram truck. The Ram 1500 pickup is currently celebrating a decade of sales since breaking off from the Dodge brand. Ram sold 156,157 vehicles in this quarter and will look to see even better results in the 4th quarter and going forward into 2021. 
"I do see that there will be an electrified Ram pickup in the marketplace, and I would ask you just to stay tuned for a little while, and we'll tell you exactly when that will be. Obviously, pickup trucks us a key franchise for us, and we're not going to sit on the sideline," said Mike Manley, CEO of FCA. 
We're Here For You At Kendall Dodge Chrysler Jeep Ram
We can help our customers enjoy their shopping experience with all sales made directly online. We're proud to offer the award-winning 2020 Ram 1500. We can assist our customers to find exactly what they want to drive online.We have a friendly and passionate sales team that will make your buying, leasing or selling needs easy for any of our new vehicle inventory. We're happy to be your dealership home. Considering a used vehicle? We have a whole bunch for others to choose from.
Come to us as we can get your vehicle up and running like new with an online service appointment and visit our state-of-the-art service center.  At Kendall Dodge Chrysler Jeep Ram, we know what it takes to provide a worthwhile experience. Allow us the pleasure to help you today!