Top-shelf Ram 1500 models to get Pentastar V6 option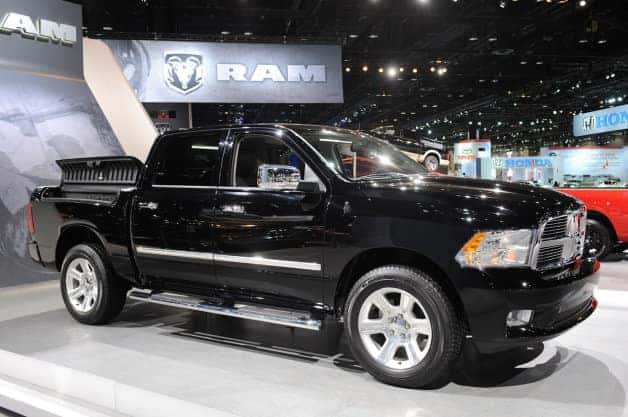 Ram has been seeing such a positive customer response from its 3.6-liter Pentastar V6 and TorqueFlight eight-speed automatic transmission in the Ram 1500 that it has decided to bring the powertrain upmarket. You know what that means! It is now going to be available in the truck's Laramie trim level, like the Laramie Limited pictured above. With the new choice comes even better fuel economy and lower pricing in one of the 1500's higher-end models. Your Dodge Ram Miami dealer could not be more excited for this option to become available.
For instance, a Ram 1500 Laramie Quad Cab 4×2 with a 3.6-liter Pentastar and eight-speed automatic transmission will retail for $38,775, plus a $1,195 destination charge. It is a savings of over $1,000 over the trim's current starting price. Ram says that the decision to offer the V6 option was actually customer driven. "Today's V6 engine is a lot stronger than yesterday," said Nick Cappa of Ram Truck media relations. Cappa has noted that dealers have reported buyers returning from test drives who can't believe there are only six cylinders operating underhood. We've definitely had customers coming up to us and telling us the exact same thing, as the V6 becomes stronger and stronger.
The Pentastar Laramie is going to be using the same 3.6-liter V6 with 305 horsepower and 269 pound-feet of torque that is available on the other trims. In the rear-wheel drive configuration, it is rated at 17-miles-per-gallon city, 25-mpg highway and 20-mpg combined. This definitely sounds like quite the promising venture, but seeing as the six-cylinder Laramie models are not yet available, it is probably too early to predict their popularity. Cappa says that Ram believes that "the demand is there," and we feel the same way. We can't wait for it to become available, and see what the response is amongst our amazing customers.