Tuned Viper Reaches 950 Horsepower!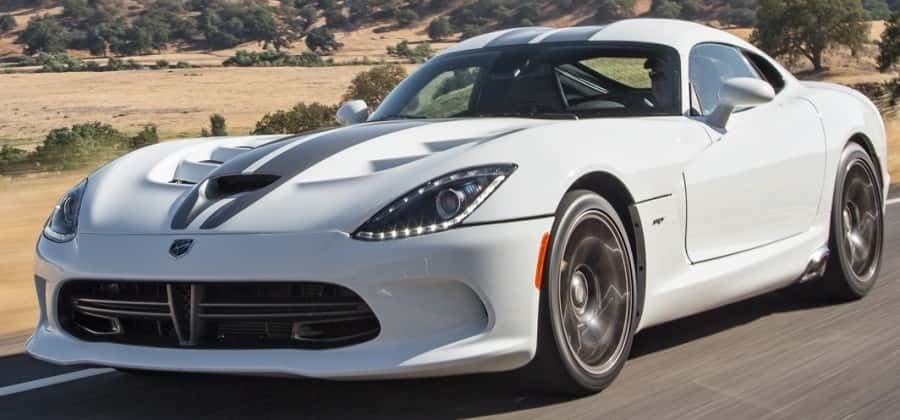 The Viper has been a hot conversation topic, especially now that SRT and Dodge have remerged, preparing to bring enthusiasts a future filled with performance favorites.
The latest version of the Viper is powered by an astounding 8.4-liter V10 that rocks 645 horsepower. But one particular Viper recently got the royal treatment.
You won't be able to see it at your local Dodge dealership in Miami, so here's a sneak peek. Thanks to a little tuning from D3 Performance Engineering in Houston, TX, one Viper's renowned V10 was given a remarkably hefty boost.
Dodge Supercar Goes Turbo
D3 does a lot of unique performance enhancements. Their team even designs and fabricates custom parts in house, using a 3D printer to test out concepts.
In their gen 5 Viper, they added twin turbos to rapidly feed the stock engine. With that addition, the supercar's output was elevated to 950 horsepower and 959 lb-ft of torque!
A custom engine management system from D3 is also worked into the Viper. In lieu of the factory system, they put their own in place to monitor the supplemented engine's performance.
A online video released by D3 only gives a taste of the car's outrageously fierce roar. But of course, we'd love to see it fly down the track as well.
Alas there is no such video of D3's wild Viper yet, so for now, we'll have to be content with other news of the supercar.
The Year of the Viper
One buzzworthy topic is the 2014 Viper TA recent trumping of Chevy's new Corvette Z06. In an online video, the Viper wiped the floor with the Z06, despite its incredibly hyped specs.
Because of the Viper's extraordinarily light weight and aerodynamic body, it outran the Vette multiple times, proving the superiority of its design.
More exciting news is that two specialized Viper models have been released for 2015. The GTS and TA 2.0 Special Edition are already on sale, offering buyers premium packages.
They include upgrades such as leather Laguna seating, premium sound systems, large aluminum wheels, exclusive finishes, specialty badging, and more.
There's lots in the works for Dodge's speed-hungry supercar, and it promises to clean up some more of the opposition on the track this year.