Turn Your Christmas Tree into Free Mulch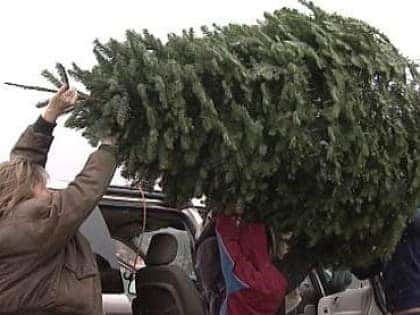 There is nothing like killing two birds with one stone. We of course, are speaking figuratively, as we most certainly do not condone the stoning of birds – but instead are only talking of harmless multi-tasking. Getting two things done at once can be a bit of a time saver, and tends to promote a "go-get em" attitude that lends itself well to the productive individual. If you live in the Miami area,  we have a great time-saving solution that may even save you money down the road.
Miami-Dade and Broward counties have announced an awesome alternative to leaving your Christmas tree on the side of the road for waste collection. The two counties have come up with a unique way to get rid of your Christmas tree, while simultaneously getting some yard working tasks accomplished. Local residents will be able to take their trees to one of several Trash and Recycling Centers in the area, where they will be turned into mulch. Beginning mid-January, residents will then be allowed to pick up and use the mulch from the old Christmas trees, on a first-come, first-served basis. If you choose to participate in this program, you can drop your trees off between the hours of 7am and 5:30pm at the following locations:
North Dade Landfill – 21500 NW 47th Ave.
Norwood – 19901 NW Seventh Ave.
Palm Springs North – 7870 NW 178th St.
Golden Glades – 140 NW 160th St.
West Little River – 1830 NW 79th St.
Snapper Creek – 2200 SW 117th Ave.
Sunset Kendall – 8000 SW 107th Ave.
Richmond Heights – 14050 Boggs Dr.
West Perrine – 16651 SW 107th Ave.
Eureka Drive – 9401 SW 184th St.
South Miami Heights – 20800 SW 117th Ct.
Moody Drive – 12970 SW 268th St.
If strapping your Christmas tree back to the top of your car does not have you jumping for joy, curbside pickup is still available for those interested.