Understanding Ram's "Roomier" Vehicles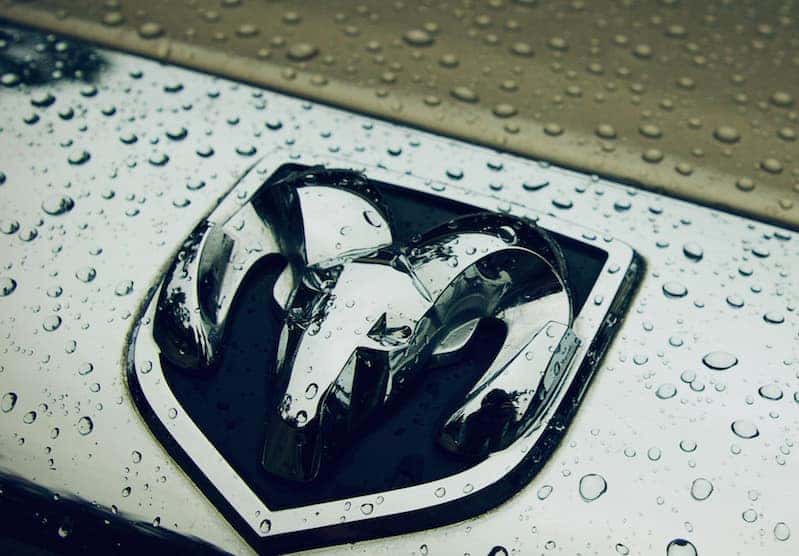 Potential car buyers are familiar with the current line of Ram pickups, including the Ram 1500, 2500 and 3500. After all, these vehicles are designed for everyday drivers. The company also produces vehicles for more of a niche market, which results in consumers being unfamiliar with the Chassis Cab, ProMaster City, and ProMaster.
Before you seek a Dodge Ram for sale in Miami, see why you may want to opt for one of the company's more roomy vans…
Ram Chassis Cab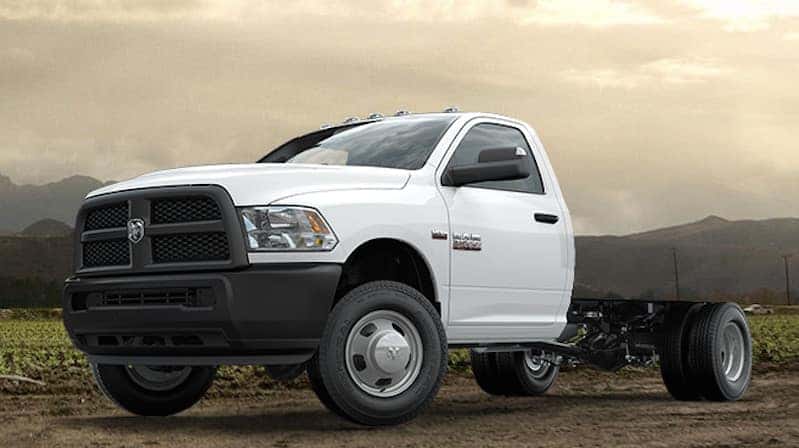 Those seeking an affordable commercial work truck containing some of the best specs in the class won't have to look much further than the Ram Chassis Cab. The standard 6.4-liter Hemi V8 engine and six-speed automatic transmission play a big part in the truck's production, including the class-leading 22,770 pound maximum towing capacity. Even more impressively, the vehicle returns a 74-gallon combined dual fuel tank capacity. Eye-popping numbers if you ask me!
There are a number of other innovative features included in the work truck, like the 50,000 PSI rear frame strength, an electronically controlled throttle and 17-inch steel wheels. Take a look at the interior and you'll find plenty of room, comfortable seats, and an accessible center console.
For a starting price of $32,495, this affordable, powerful work truck can be all yours.
Ram ProMaster City
The cargo van comes in at a reasonably-priced $23,130, but it isn't the price tag that makes the ProMaster City such an intriguing buy. The truck comes with an "efficient and powerful" 2.4-liter TIgerShark Multiair 2 engine, capable of delivering 178 horsepower and 174 ft-lbs of torque. The nine-speed automatic transmission helps play a role in the ProMaster City's 200-pound towing capacity and 1,883-pound max payload. Add in a 25 combined fuel economy, and you're looking at quite the impressive engine, something that's rarely seen in today's work trucks.
Of course, the most essential number is the 131.7 cubic feet of cargo space, and the low step-in heights means you can load your vehicle to capacity without putting too much strain on your back and body. The vehicle's structure is also extremely durable, which is confirmed by the brand's confidence in offering a five-year, 100,000-mile powertrain limited warranty (or a three-year, 36,000-mile basic limited warranty).
Ram ProMaster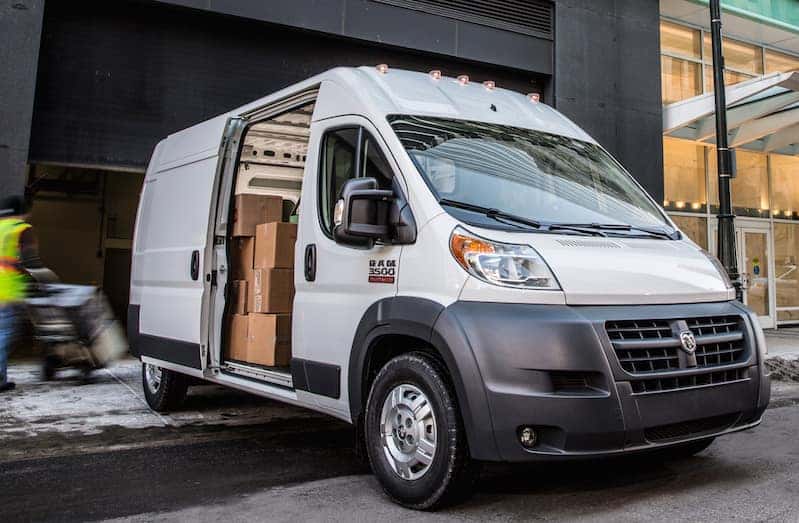 The standard ProMaster offers much more space than the City edition, but the driving specs are not as impressive. Still, there's no better buy if you're looking for a truck that rivals the ProMaster's 460 cubic feet of cargo capacity.
A six-speed automatic transmission and 3.6-liter Pentastar V6 engine results in a 5,100-pound towing capacity and 4,440-pound max payload. The engine is also capable of reaching 280 horsepower and 260 ft-lbs of torque, both impressive specs considering the size of the vehicle.
The interior features a five-inch UConnect touchscreen system, as well as the innovative Parkview rear backup camera technology. On the exterior, you'll find the brand's three-piece front fascia, designed to keep your van on the road and reduce repair costs.
You clearly can't go wrong when you opt for a Dodge Ram. If you're in the market, head down to Kendall Ram today. You could be driving off the lot in a new vehicle in no time!