Upcoming Jeep Hybrid Models Will Have First Edition Models Available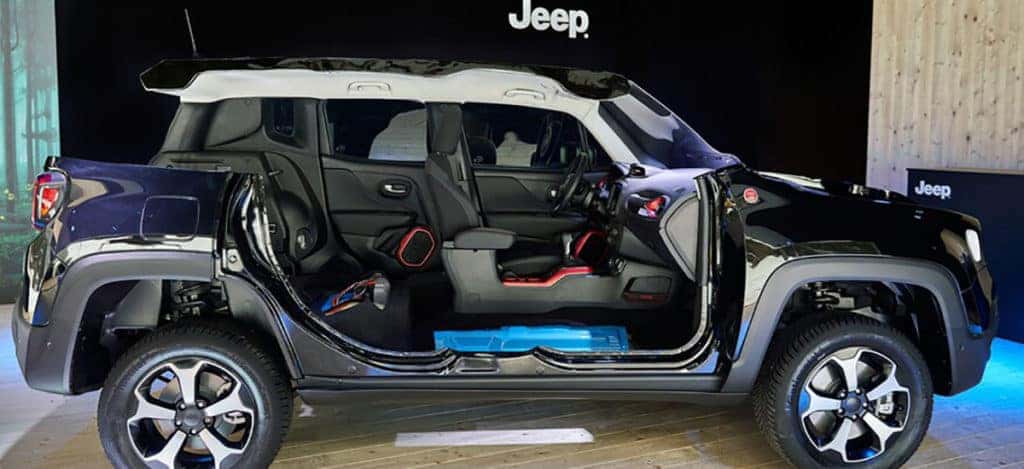 Photo credit: MotorTrend
Jeep is proud to announce the upcoming 4xe Plug-In Hybrids for both the Jeep Compass and Jeep Renegade are set to receive their very own First Edition models. The future for the Jeep brand and parent company Fiat Chrysler Automobiles (FCA) will include all of their vehicles earning the 4xe badge by 2022. The latest details for both vehicles were just released and we're happy to share all the goodies coming our way. 
First Edition Models Come To Europe First
First off, the North American versions of the new Jeep Renegade and Compass models are arriving after Europe gets them. Maybe this has something to do with the deal FCA has made with PSA Groupe, the French-owned automotive company that has just merged with FCA. Or the truth may be because of the more strict restrictions Europe imposes on vehicles that are driven in their countries. Both vehicles will debut in summer 2020. Customers in certain European countries, like France, can place their deposits to receive the First Edition Models. 
There are two unique themes for the First Edition models. The Urban and Off-Road edition will look different and have options that make them perfect for their respective abilities. The Off-Road Edition for both the Compass and Renegade will look more rugged, while the Urban looks sporty. The Off-Road models can handle the rigors of off-road travel, carrying 17-inch wheels. Both gain the 8.4-inch touchscreen with useful features like the Jeep park assist system, blind-spot monitoring and special badging. 
Under the Hood of These Jeep Models
The plug-in hybrid models carry a strong 240 horsepower engine, a 1.3-Liter Turbo Engine that is paired to an automatic transmission. These vehicles have an electric model that runs the back wheels while the turbo moves the front wheels. The 11.3-kilowatt-hour battery is recharged while driving or with an external outlet. Owners can charge their vehicles at home easily. Charging for these plug-in hybrid models works as easily as this: 3 kilowatts of energy produces a charge time of 3.5 hours. The 7.4-kilowatt charge takes only 100 minutes. The Jeep European models are set to debut with a travel range of 31 miles in electric mode only. 
The top speed is expected to hit 81 mph with just the electric mode powering the vehicle and up to 124 mph in hybrid mode. Each vehicle will carry four trim levels including the Longitude, Limited, S, and the Trailhawk for the First Edition models. Thinking about driving a new Jeep vehicle? We have both the newest Jeep Compass and Jeep Renegade ready to go at Kendall Dodge Chrysler Jeep Ram.
Come To Drive New and Pre-Owned Jeep With Our Assistance
Kendall Dodge Chrysler Jeep Ram has the Jeep collection our customers want to see, including the 2020 Jeep Compass and latest Jeep Renegade. We can help buyers get the Jeep they want with ease. We're here to help with all buying, selling and trade-in offers. We can even help with selling your current vehicle, too.
Searching for places to keep your vehicle running like new? Even if you didn't buy directly from us, we can help with an online service appointment and a quick visit to our service center. We look forward to helping you soon at Kendall Dodge Chrysler Jeep Ram and providing an unmatched full-scale automotive experience today!