Upcoming Ram Mid-size Pickup? We Like What Ram Has Planned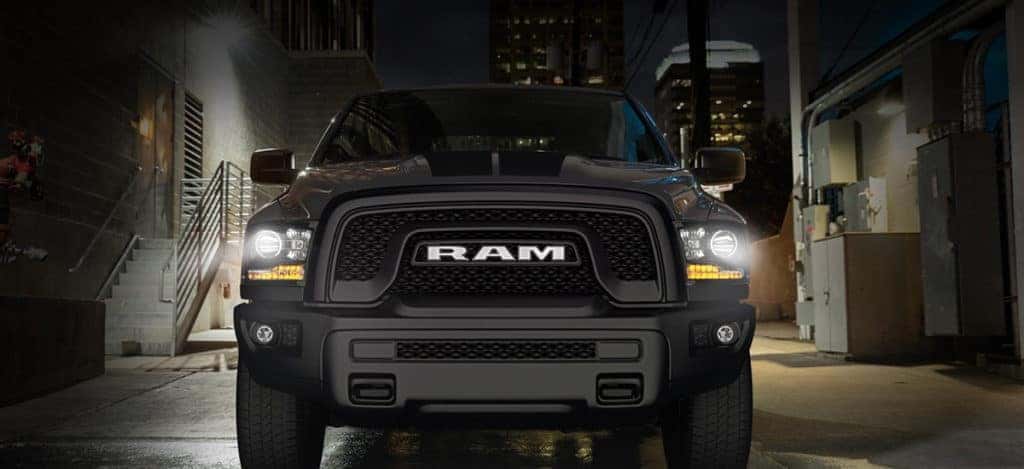 Photo credit: Ram
Ram and Fiat Chrysler Automobiles (FCA) have begun their path towards creating more options for buyers to consider. The latest example is the upcoming all-new 2021 Ram Dakota, formerly used from FCA brand Dodge in the last decade. Expected to debut in late 2020, the mid-size pickup is expected to a less expensive option with all the horsepower and torque needed to get jobs done. While there is not a lot of substance yet that has leaked regarding this report, we know Ram has been considering adding options to go with their current line-up. Ram has earned more popularity like never before over the last year and a half, adding a new pickup option might be the best move to keep the run going.
Mid-size Popularity Is Expanding
Just from last year, Ram started to keep their previous-generation Ram 1500 pickups to sell alongside the newest generation Ram 1500 when the all-new 2019 Ram 1500 debuted. The 2018 Ram 1500 became the Classic and the 2019 Ram 1500 is sold with both generations offered for customers to choose from. FCA, the parent company of Ram, Dodge and Jeep, have are happy to add more mid-size options recently with the success of the 2020 Jeep Gladiator being such a hit. The new mid-size Jeep Gladiator begins at $35,040 MSRP (plus destination fee) and has drivers interested in other options that aren't as powerful. 
Why Owning a Mid-size Is Attractive
Those who don't want a full-size pickup and are less attracted to small-size trucks opt for that new niche that has grown in size lately; the mid-size pickup truck. Ram has to capitalize on this growing market. Many know they found gold with the all-new 2020 Jeep Gladiator. Buyers are happy to use a truck for more daily driving than ever before. Mid-size pickups are smaller than a full-size, yet offer a ton of storage and have luxurious interior highlights than previous generations.  FCA CEO Mike Manley has stated that due to the success of the mid-size truck segment (13% growth so far in 2019 when compared to 2018) and the feedback from customers, he added that making a new mid-size Ram option is being considered. 
"It's a big part of the portfolio and growth we want to achieve. It will not be filled by Gladiator because Gladiator is a very, very different mission. Trust me, they're focused on it. We need to get it fixed soon," Said Mike Manley, FCA CEO.
FCA Plans For Ram In the Near Future
Now, FCA and Ram have a real chance at honing in on what drivers are looking for. They have slated for 2022 a new truck segment that will be comprised in the coming months. Included in this group will be an all-new heavy-duty pickup, a new generation 1500, as well as the latest Ram ProMaster City. We are expecting a mid-size to be apart of the new look Ram line-up early in the next decade. The changes will happen fast and buyers will get what they are looking for, in regards to having that mid-size Ram option. For those that want to drive the latest generation Ram pickup trucks, we can sure help at Kendall Dodge Chrysler Jeep Ram today!
Drive Home the Latest Ram Pickups Now
Come experience your very own test-drive in an all-new 2019 Ram 1500. For those who love to drive a pickup, we are the place to come to at Kendall Dodge Chrysler Jeep Ram. Allow our friendly sales team to help with any purchase, lease, and selling of your current ride. Also, check out our newest vehicles or pre-owned vehicles ready for a spin when you want!
If your vehicle isn't performing well or running at full-strength, we can assist you to get your vehicle up and running like new with an online service appointment. Allow us to provide a rewarding automotive experience at Kendall Dodge Chrysler Jeep Ram. See you soon!