Upcoming SEMA Show Will Have 15 New Mopar Concepts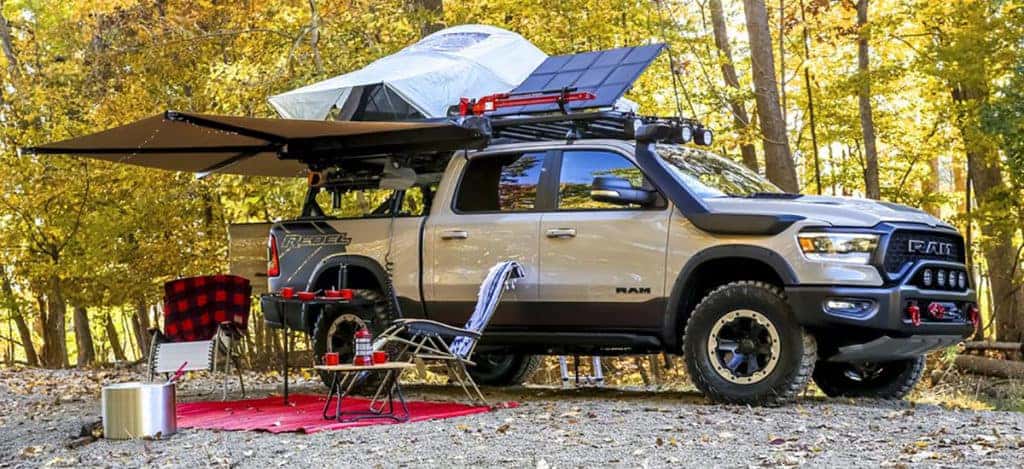 Photo credit: Ram
Mopar is going to showcase its latest concepts at the upcoming SEMA show taking place on Tuesday, November, 5th through Friday, November 8th, 2019 at the Las Vegas Convention Center in Las Vegas, Nevada. Thousands of people come to see the latest innovative products and live demonstrations from different vendors and automotive companies. Mopar, the official parts and accessories company for Fiat Chrysler Automobiles (FCA) is proud to show off 15 new concepts that will be highlighted at the SEMA show. This is a trade show that is not open to the general public. Considered the premier automotive specialty product trade event, the best and brightest minds in the industry aim to educate, show off the latest products and encourage network opportunities. Let's take a look at the Ram 1500 Rebel OTG that is pictured above.
Mopar Shows Off Latest Concepts
What will the latest Mopar innovations look like at this year's SEMA show? Check out the only preview revealed ahead of the show in the Ram 1500 Rebel OTG concept. OTG stands for Off the Grid. Riding on 35-inch Goodyear MT/R with Kevlar tires, this pickup is able to drive without worrying of any common flat tire punctures from nails. The powertrain includes a 3.0-liter V6 EcoDiesel that provides 480 lb-ft of torque. Those looking for the kind of vehicle that can handle off-road travels with ease would love to get their hands on this concept. Just one glance reveals a pickup that can handle living outdoors with ease. Ram has been one of the biggest brands for FCA and for good reason in their 10 plus years as a stand-alone brand. 
The Most Comfortable Camping Pickup Concept Ever
Ever had a refrigerator in the back of a pickup? How about a Yakima bed rack that sits on top of the pickup for good measure? A winch in the front as well solar panels that can charge any battery-powered accessories. This is the perfect off-road vehicle that supplies everything an owner could ask for. Mounted to the roof rack is a propane tank that powers a gas stove, a fire extinguisher comes with the truck just in case and the 60/40 tailgate allows the use of the refrigerator as well as a pullout draw system that provides a sink, storage area for utensils as well as a cutting board. While this concept truck is not available to the public, we know the vehicles that are ready to go today. 
Drive Away With A New Ride Today With Our Help
While the SEMA show offers concepts, we have the real deal vehicles at Kendall Dodge Chrysler Jeep Ram. We're all about assisting our customers to enjoy their shopping experience. We have a professional and knowledgable sales team that will allow your buying, leasing or selling needs on our newest vehicles. Considering investing in a pre-owned vehicle? We have a whole bunch for others to choose from.
Looking to fix your current ride? We have a trained service team that can help with an online appointment to get started on all maintenance work and repairs. At Kendall Dodge Chrysler Jeep Ram, we know what it takes to provide a worthwhile experience. See you soon!