Upfitting Your Commercial Ram is Easier and More Efficient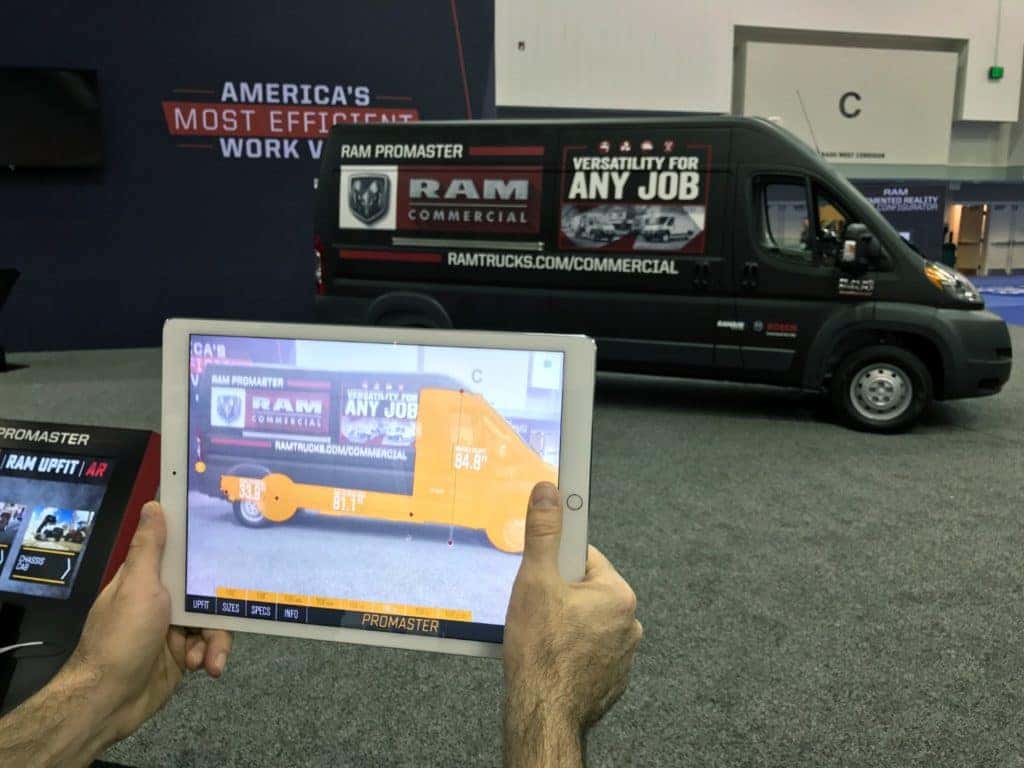 Ram commercial vehicles like the Ram ProMaster and ProMaster City have always been convenient for businesses that have to haul a lot of cargo and Ram has just made it easier for customers to upfit their commercial vehicle. Ram has expanded the Ram Augmented Reality Upfit Configurer to more commercial vehicles and they added a new program called Commercial Q Pro.
Augmented Reality Upfit Configurer
Last year Ram introduced the Ram Augmented Reality Upfit Configurator to the Ram ProMaster and this year they expanded the program to include the Ram ProMaster City and Ram Chassis Cabs (3500, 4500, 5500). The upfit configurator is a computer generated system that provides a three-dimension visual to dealers, customers and upfitters. Not only does the configurator help a customer to visualize the various ways they can use the vehicle, but it also helps them explore other upfit configurations and designs that might be better.
Commercial Q Pro
Ram has also made the upfit process better with the addition of Commercial Q Pro, a new process which requires upfitters to get their upfits certified by Ram engineers. Ram engineering then uses resources to survey, inspect, and make recommendations and qualifications for the upfit. This will ease consumers minds and allow them to know their upfit purchase is certified and will work perfectly.
Standard tested on upfits according to FCA include:
Reliability, durability, and quality.
Warranty
Regulatory compliance
Standardized process controls for the best result.
Check out our long lineup of Ram commercial vehicles at Kendall Ram here and try out these new tools to configure the perfect upfit for your business needs.
Photo source: Fast Effect