Used Dodge Charger – Miami, FL
Finding a used Dodge Charger is not a particularly difficult task, especially in Miami, FL where it's a popular car thanks to its incredible styling, rear-wheel drive layout, and powerful engine.
After 20 years in exile, Dodge revived the Dodge Charger to breathe new life into its performance line-up with a classic name and muscle car styling. The Charger was meant to inspire a new generation of classic car fans to pick up their love where they left it in the 60s and 70s.
With its huge, menacing body styling, it immediately becomes a favorite amongst car enthusiast who wanted a loud, powerful, and fast sedan that could both cruise and comfortably carries 5 people.
Launching with a wide array of trims, such as the popular RT and SRT8 (now just SRT) packages, the Charger could be had with a 2.7-liter V6, a 3.5-liter V6, a 5.7-liter HEMI V8, and a monster 6.1-liter HEMI V8.
That allowed for a low entry price for the V6 models but also gave bragging rights to those who bought a V8 Model. If you can find a used Dodge Charger SRT8, buy it on the spot! The savings over a new model will more than make up for any missing features and you'll still get the insane 6.1-liter HEMI V8.
So now that you know a little bit about the latest generation of the Dodge Charger, let's take a look back at its history…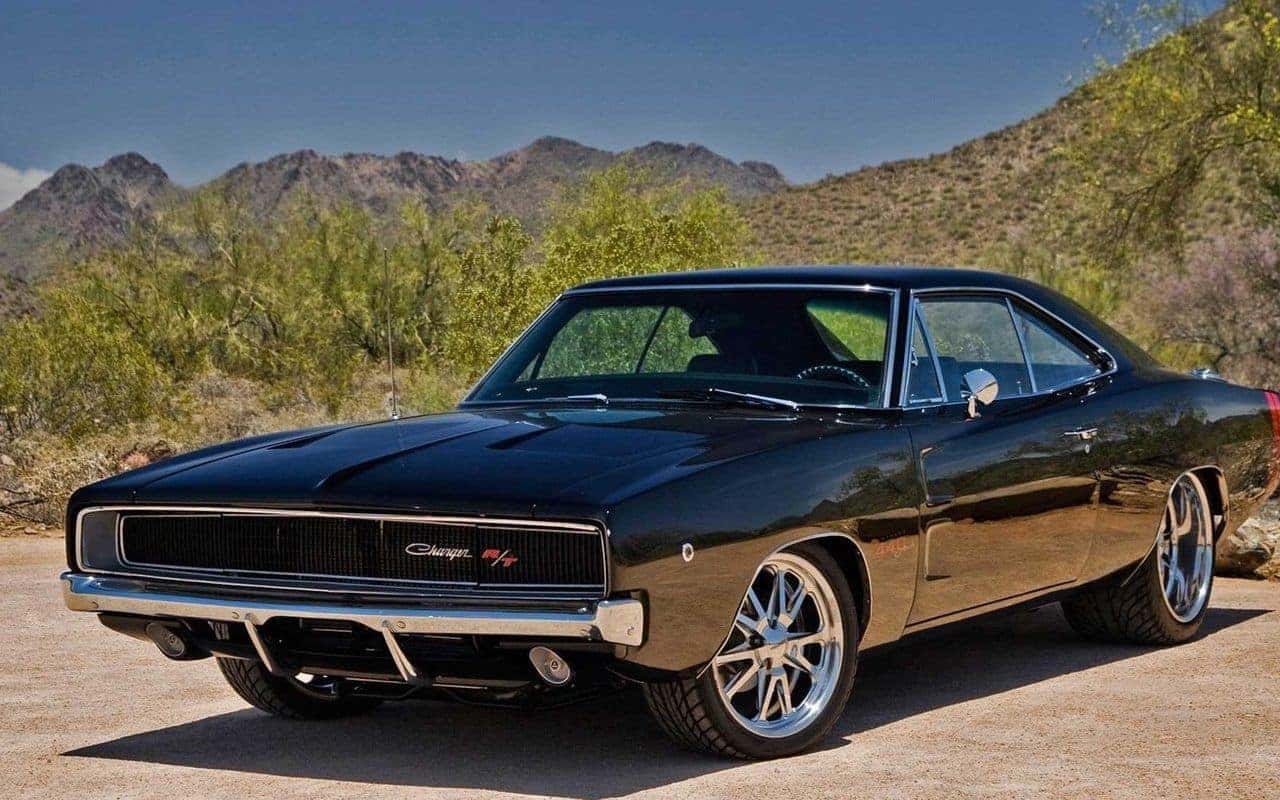 Brief History of the Dodge Charger
Originally shown off in 1964 as a concept based off of the Dodge Polara, the Dodge Charger had its first full production run in 1966. A rear-wheel-drive coupe, the Charger was meant to fit in between the smaller Ford Mustang and the luxury Ford Thunderbird.
During the 1960s and early 1970s, the Charger was never matched sales numbers with cars like the Mustang and Camaro, but it found its niche amongst enthusiast who valued performance and beautiful engine notes more than anything else.
With the 1970s came higher gas prices and tighter emissions regulations, which made selling muscle cars more and more difficult as consumers demanded more fuel efficient and economy-size vehicles. The original style of the Charger (B-Body) stopped selling in 1977.
It was briefly revived in 1982 as a front-wheel-drive hatchback, but never built up steam and was discontinued in 1987.
Enter The New Dodge Charger
The new Dodge Charger fills a much-needed role in the American automotive industry. Where most performance-focused sedans are sold as premium or luxury cars, the Charger brought that a true muscle car throwback to the market.
If a used Dodge Charger sounds like something you'd want in your life, take a look at the trims and see which one suits you best.

Plenty of Great Trims to Choose From
SE (2006-2010)
While its 2.7-liter V6 only produces 190-hp and torque, this model can be found for a bargain used.
SE (2011-Present)
In the second generation of the new Dodge Charger (LX platform), the 2.7-liter model was squeezed out for a more powerful 3.6-liter Pentastar V6. This was huge upgrade for the Charger, as its base model now produced 292 hp and 260 lb-feet of torque.
SXT (2006-2010)
The first generation (LX) Dodge Charger SXT was coupled with a 3.5-liter V6 that produced 250 hp and torque. Amongst new buyers at the time, this was one of the most popular trims.
RT (2006-2008)
With the 5.7-liter V8 option in the RT trim, the car produced between 340 and 350 hp, depending on options. Torque, however, jumped up between 390 and 395 lb-ft. of torque.
RT (2009-2010)
The 2009 and 2010 RT found some upgraded power in its 5.7-liter V8, which was now billed as 368 hp and 395 lb-ft. of torque.
RT (2011-Present)
While the RT in the latest generation Charger didn't see a huge upgrade, it does produce a solid 370 hp and 395 lb-ft. of torque. The 5.7-liter HEMI V8 is a reliable choice for those looking to upgrade to a V8.
SRT-8 (2006-2010)
For its first five years as a remade muscle car, the SRT-8 was the top-of-the-line model. It was powered by a 6.1-liter HEMI V8 and produced 425 hp with 420 lb-ft. of torque.
SRT-8 (2011-Present)
You wouldn't think that Dodge could out do themselves after the first generation SRT-8, but they managed to do it by upgrading to a 6.4-liter HEMI V8. Producing 470 hp and lb-ft. of torque the new SRT-8 used Dodge Charger is one of the best value performance sedans you can buy. And with the 2015 model, they even managed to up the power to 485 hp and 475 lb-ft. of torque.
SRT Hellcat (2015-Present)
What's left to be said about the Hellcat? With an earth-shattering 707-hp and 650 lb-ft. of torque, the Dodge Charger SRT Hellcat is the king of American sedans.
Best Model Year Used Dodge Charger to Buy
Based on user-submitted complaints to consumer reporting site, Car Complaints, the 2010 Dodge Charger is the least likely model year to have issues.
Being the last of its generation, it's likely many of the early bugs were worked out, making it a great choice to buy used.