A Used Dodge Journey is a Safe Pick for Teen Drivers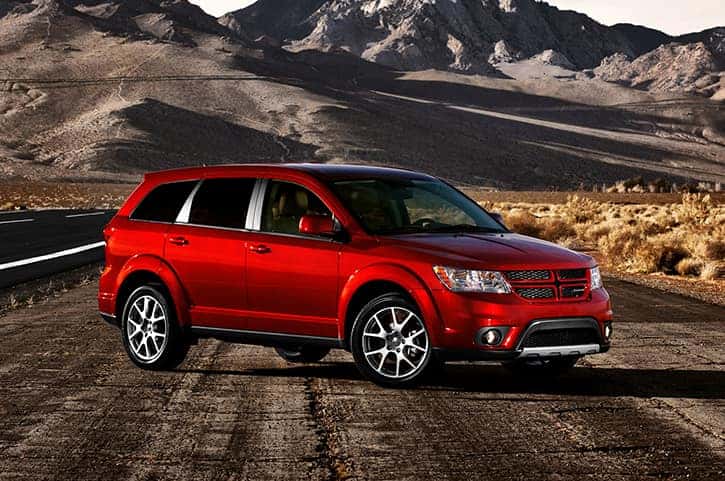 When finding the right vehicle for your teen driver, safety is the most important factor to consider. According to the Insurance Institute for Highway Safety, the type of vehicle your teen has can play a big role in the degree of risk of whether your teen has an accident. To help parents find the right vehicle, the IIHS released their list of safest used vehicles for teen drivers.
Criteria Vehicles Had to Meet
When the IIHS went to compile their list, they had several factors in mind. The first factor was cost – since many parents cannot afford a new vehicle – they decided to set a price range from $5,000 to $20,000. With this range, the IIHS accounted for a wide range of incomes that way parents have more choices.
Next, they examined vehicle offerings. There were four things that they analyzed when looking at each vehicle.
The first was horsepower. The IIHS determined that safer vehicles for teens were ones that had a lower horsepower.
Another determining factor was the vehicle's weight. The Highway Loss Data Institute looked through insurance data and came to the conclusion that teens were less likely to crash heavier vehicles.
A vehicle's safety ratings was also a huge consideration. For the vehicle to make the list, it had to earn at least a four-star crash test rating from the National Highway Traffic Safety Administration.
Lastly, the vehicle must have electronic stability control.
Dodge Journey Makes the List
With these factors in mind, the IIHS made a list of safest vehicles for teens based on vehicle classes. For midsize SUVs, the Dodge Journey made the list for its models 2010 and newer. This isn't a surprise given all the exceptional safety features a used Dodge Journey has.
The Dodge Journey comes with a wealth of safety features such as electronic stability control, four-wheel ABS and brake assist. These safety features help provide exceptional handling to help keep your teen driver safe.
To learn more about the unique safety features in used Journey models, feel free to visit us at Kendall Dodge Chrysler Jeep Ram. Our helpful staff will be delighted to assist you!