Waymo Adds Ram ProMaster To Upcoming Self-Driving Fleet Plans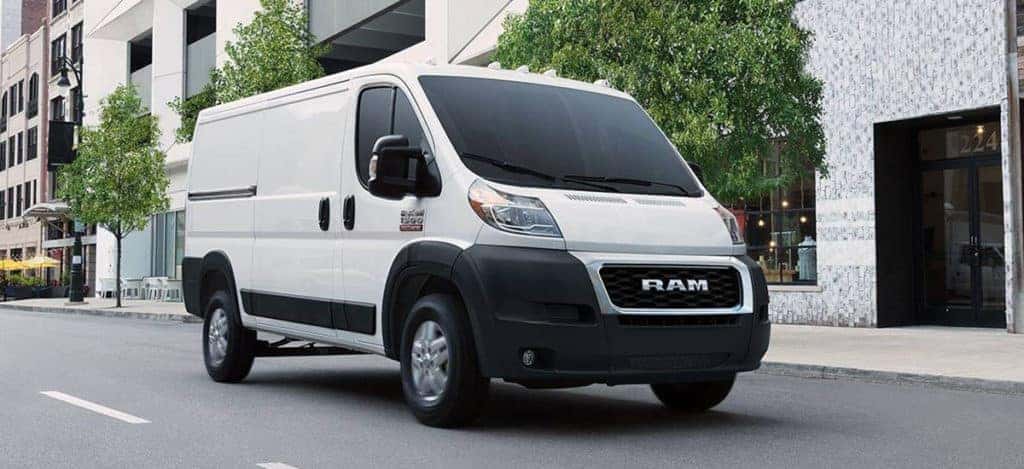 Photo Credit: CarandDriver
Waymo and Fiat Chrysler Automotive are extending their business relationship with a new deal that will include the 2021 Ram ProMaster. Four years into their partnership, they have added a new agreement that will see Waymo focused on creating new self-driving delivery vans. The autonomous technology is still being worked on, but Waymo is one of the leaders hoping to pioneer the growing business. The first OEM (original equipment manufacturer) company, Waymo, has had success working with FCA. Let's go over the next hurdles for both sides.
FCA Continues Efforts With Waymo
With thousands of Chrysler Pacifica Hybrid minivans that have been sold by Fiat Chrysler Automobiles (FCA) to Waymo. They have turned those Chrysler minivans into autonomous vehicles that are a part of a ride-sharing fleet that Waymo intends to compete against Lyft, Uber and other ride-sharing platforms. Now Waymo and FCA will get to partner again to create the same benefits for working-class companies that don't have the resources to pay a driver for deliveries; they can eventually opt to use the new Ram ProMaster.
Viewing Waymo's Growing Surge of Business
FCA has appointed Waymo as its "exclusive, strategic technology partner for L4 fully self-driving technology across FCA's full product portfolio," In addition to FCA and Volvo, Waymo also has business affiliations with Nissan-Renault and Jaguar Land Rover. Waymo has truly gone forward with creating a network of automakers to achieve the next level of innovation that will help self-driving technology. Level 4 autonomous abilities include a greater capacity to handle driving on public roads amongst human drivers. We're still years from seeing this fully adopted, but getting closer. Waymo claims to have some Level 4 vehicles working in Phoenix, Arizona. These vehicles can work entirely without any human supervision, but only within a limited geographic range and under certain conditions and terrain, like good weather and smooth surfaces. 
Why Waymo Wants To Add To Its Fleet With the Ram ProMaster
Since the COVID-19 outbreak, the idea of self-driving fleets has become a risk that companies are willing to test. Self-driving trucks and delivery vans are becoming a way to help these companies gain money in the short term; while working on the technology to improve so that autonomous vehicles are more widespread. That goal will take lots of public support and financing that simply can not happen unless the stigma of self-driving vehicles is breached. Thanks to the Coronavirus, that might be the case moving forward. 
Ram has chosen to improve the work van that will be used by Waymo going forward. The 2021 Ram ProMaster has a starting price of $33,000 MSRP. The ProMaster offers a low and high-roof variant and different sized wheelbases. 118, 136, 159-inch wheelbase variants are optionable. For more information on the Ram ProMaster, speak to us at Kendall Dodge Chrysler Jeep Ram. 
We're Here To Help Our Customers Online or In-Person
For those looking to add a new vehicle, talk to us today. Check out our newest collection of new Ram ProMaster vehicles. For those who want to buy, lease, or sell their vehicles, we can help today online or directly in-person with our sales team. 
Thinking about repairing your current vehicle? We can handle almost any job your vehicle should need from oil changes to rotating tires, checking and replacing brakes, and everything else to make sure your vehicle stays running well. All you have to do is make an online service appointment right here with us. We look forward to helping you soon!