Waymo & Chrysler Pacifica Hybrid Self-driving Vehicles Hitting the Streets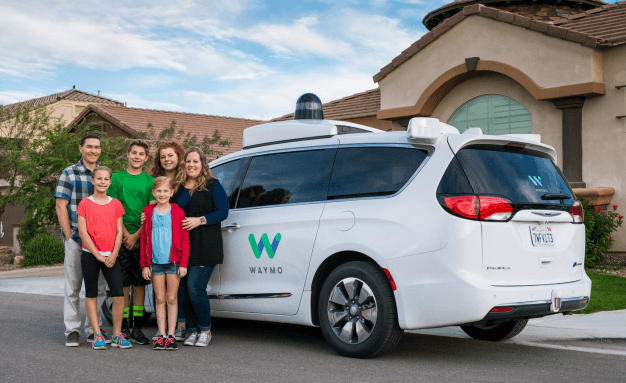 Not too long ago we talked about the Chrysler's and Waymo's (Google's self-driving car company) plans to offer public transportation via self-driving Pacifica models and those plans are no longer a "maybe someday" idea.. According to Automotive News, Waymo plans to offer driverless self-driving vehicles to the public within the next few months in Arizona.
Testing on the fleet of self-driving vehicles has been completed, and the video (shown below) shows the vehicles operating in the Phoenix area without pre-determined routes or help from a driver. In just the last year, Waymo has created partnerships with Avis, AutoNation and Lyft to help manage the driverless rideshare business.
Why a Chrysler Pacifica Hybrid?
Fuel Efficiency
The Pacifica model used for the Waymo self-driving fleet is the Chrysler Pacifica Hybrid and it is cost effective for ridesharing and it is also environmentally friendly. The Pacifica Hybrid comes with a 3.6-liter V6 engine paired with dual electric motors and a 16 kWh 360 volt lithium-ion battery. The van has a combined city/highway fuel economy of 84 MPGe and with a full tank of gas and a fully charged battery, the Pacifica Hybrid can travel over 550 miles.
Safety Technology
The Chrysler Pacifica and Pacifica Hybrid are both I.I.H.S. Top Safety Pick+ and they have over 100 standard and optional safety features including a backup camera, a 360-degree camera, lane keep assist and more.
Space
When it comes to ridesharing, the bigger the vehicle, the better. The Chrysler Pacifica Hybrid comes standard with seven seats and is available with eight. That is plenty of room for parties of all sizes.
Looking for a Chrysler Pacifica Hybrid in South Florida? Find it in our Chrysler inventory at Kendall Dodge Chrysler Jeep Ram.
Photo source: Car and Driver