Waymo Plans Expansion Into Michigan For 2019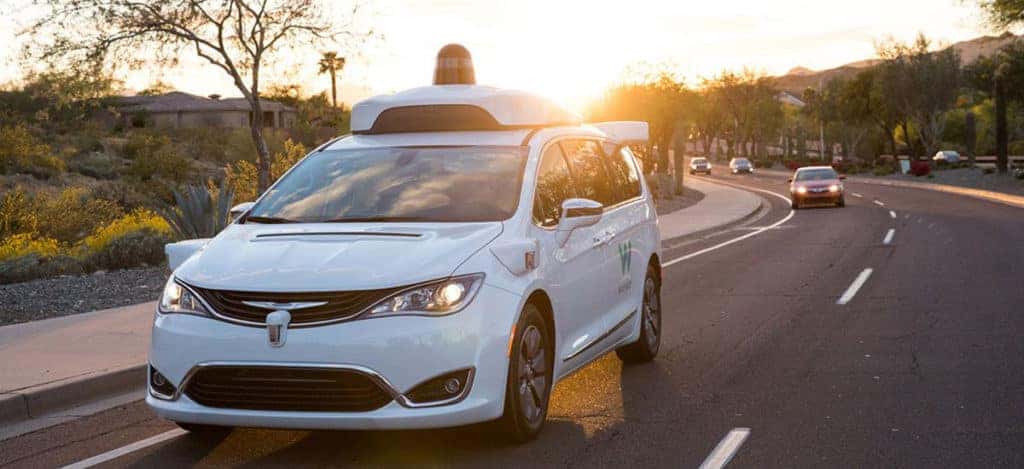 Photo credit: Chrysler
Waymo, the company behind the self-driving Chrysler Pacifica models, will now venture their self-driving vehicles into another state. In 2019, Waymo has planned to expand into Michigan as they are still searching for a location in the southeast section of the state. Alphabet is the company that owns Waymo, they claim this move marks the first time a building will solely create and produce driverless vehicles. Waymo's vehicle of choice? The Chrysler Pacifica Hybrid.
Waymo Has Big Plans For 2019
"As we begin to commercialize our business and vehicle supply grows, we're laying the foundation for a scalable, robust vehicle integration plan, starting in Michigan," Waymo said in a statement.
Waymo has already begun to map out their move into Michigan that is set to begin mid-way into 2019 and they expect the entire operation to begin by 2024. Though that's many years from now, the Michigan Economic Development Corp (MEDC)., a public-private partnership agency that recruits businesses, helped to create the deal that ultimately helped Waymo expand. Waymo will now have main operations in Arizona out west and in Michigan. The project is aided by a $2 million grant from the Michigan Strategic Fund that will pay for the first 100 jobs, according to MEDC. They will aim to hire engineers, operations experts, and fleet coordinators. This plant will require lots of help to assemble and send out their latest fleet of Waymo Chrysler Pacifica Hybrid vehicles. Waymo looks to also produce modified Jaguar Land Rovers as well.
Waymo Expands Into New Territory To Change The Auto Industry
Being in Michigan, they are stepping into the state that holds Detroit, a city known for its automotive background. Waymo represents a large automotive company, but their driverless vehicle service is vastly different than those companies producing vehicles in Detroit. Waymo began in 2018 with their new self-driving fleet, the first self-driving taxi service, operating in Arizona. Originally, these rides were free for a few months, allowing customers to see first hand how Waymo works. The results were very solid, as only a few people tried to interfere or block Waymo from being successful. In two years of providing service in Arizona, 21 incidents of people attacking the Waymo vans had occurred. (Technology does take some getting used to!)
With plans to move into Michigan and years to set up the self-driving operation correctly, time will tell how successful Waymo's self-driving vehicle service will become. If it can make it in Michigan, the roll will certainly look to grow across the nation. For those who want to experience the vehicle Waymo chose as their vehicle of choice, come to the place that has plenty of new 2019 Chrysler Pacifica Hybrid minivans. The Chrysler Pacifica is the most awarded minivan of the previous two years thanks to the Class-Exclusive Stow 'n Go Seating and impressive 140.5 cubic feet of storage. Coupled with the impressive 28 highway MPG, there's no better minivan on the market for drivers and Kendall Dodge Chrysler Jeep Ram is ready for your test-drive today.
Drive What Waymo Chose As Their Flagship Vehicle
Come test-drive the latest 2019 Chrysler Pacifica Hybrid and upgrade to the "Family Car of the Year" according to Cars.com. Our friendly staff can help you go through our entire new vehicles and pre-owned vehicles. We'll work with you for any trade-ins, leasing, selling or buying with our finance department.
Does your current vehicle not run as well? Allow us to ensure you're back on the road quickly with our experienced service staff. With a simple service appointment, our professional service team will help your vehicle problems be resolved in a timely fashion. We hope you visit us today!