Waymo Will Begin Driverless Ride Program Before 2019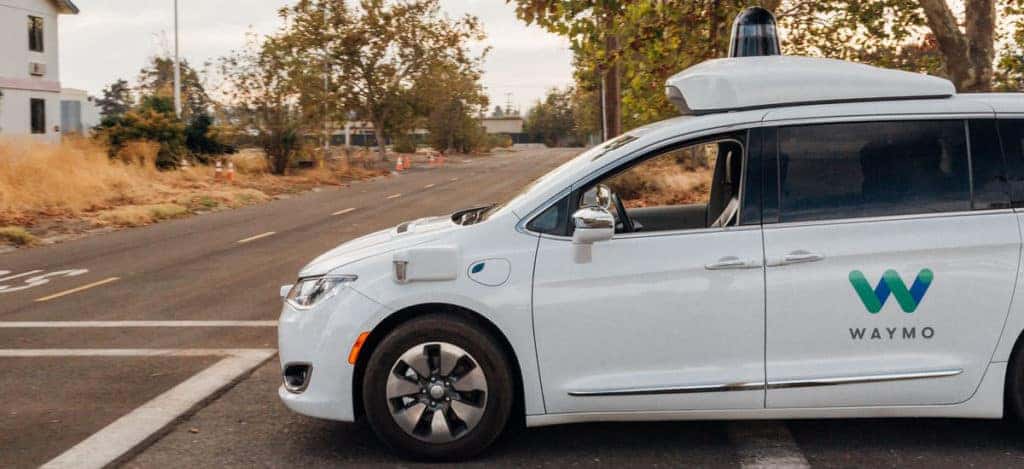 Photo credit: Waymo
Waymo is planning something big with the full details yet to emerge, but there are some facts that have been released for the self-driving company that is owned by Alphabet Inc., (a property ofGoogle). The first self-driving fleet of vehicles will be Waymo's enhanced Chrysler Pacifica models in parts of Phoenix, Arizona to compete with the Uber and Lyft services in the area. With a business model set to take place that includes dozens up to hundreds of these self-driving Waymo Pacifica models, the area of Phoenix includes up to a hundred-square-mile area these vehicles will be set up to help paying customers.
"This is a whole other channel of demand we really hadn't thought deeply about that could end up being a really significant driver of business," Waymo CEO John Krafcik said
What To Expect With Waymo's Self-Driving Fleet
Imagine ordering a ride to go to a new destination and there isn't any driver getting lost when going to the location to pick up the paying customer, there isn't any potential driver distracting conversation required during the exchange and there isn't any tip required. Customers will be saving money, time and have a more efficient experience to get to their new destination. That's what the future of self-driving systems can do to support a more effective way of reducing traffic and helping customers get to their destination peacefully and safely.
"Safety is at the core of everything we do." According to a statement released by Waymo. With more than a decade at the helm of producing these vehicles to handle the rigors of modern driving, there's no distractions, tired or frustrated drivers on the road working long hours. Waymo will begin their new service using only Chrysler Pacifica minivans and slowly roll out their driverless car program across the United States in various cities. Waymo has actually become the first company to be granted a permit from the State of California to test autonomous vehicles without a backup driver in the front seat. The future has arrived and it's glorious!
The Future of Waymo
Waymo will also be releasing their test vehicles in Silicon Valley as a part of their Early Rider Program that includes no backup drivers. If the success of both Silicon Valley and Phoenix tests are successful, the next step will be to commence with a large-scale commercial ride-hailing program to gain customers and help take the future of driving to the next level. Waymo has purchased 62,000 Chrysler Pacifica Hybrid units from Fiat Chrysler Automobiles in total to help make their program a success. Waymo has reached over 10 million miles of self-driving vehicles since the inception began back in 2009. The time has come for Waymo to branch out and gain a larger following. What a time to be alive.
Drive New Vehicles From Us (Before Self-Driving Vehicles Come Out!)
For those looking for a wonderful customer experience, we at Kendall Dodge Chrysler Jeep Ram hope to provide a great customer experience from the moment you visit. From buying, selling or leasing, there's no better help than what you'll find with our amazing sales team. We have a large collection of new vehicles you'll be sure to love.
Your current vehicle not running well? We can make sure you're back on the road quickly with our experienced service staff. With a simple service appointment, our experienced service team will help your vehicle problems be resolved in a timely fashion. We hope you visit us now!