Waymo's Chrysler Pacifica Hybrid Fleet Begins Helping UPS With Deliveries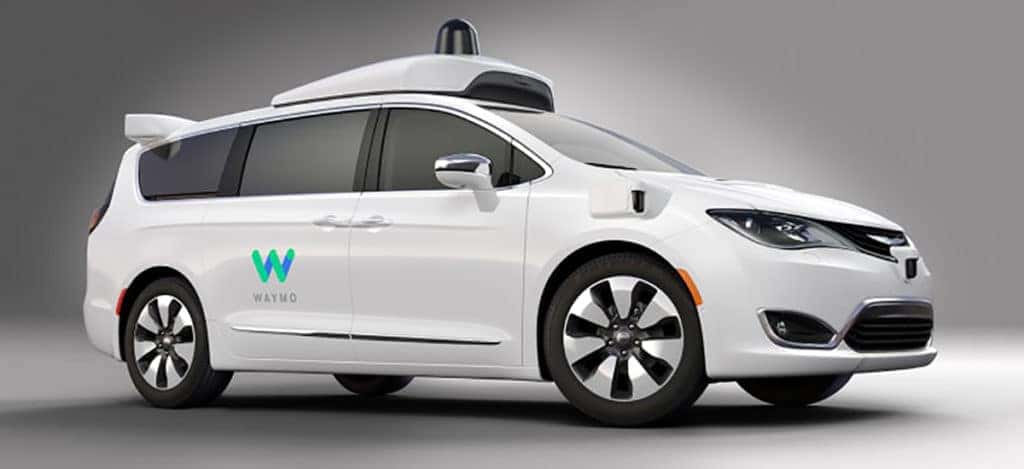 Photo credit: Chrysler
Waymo and Chrysler have partnered together to produce over 62,600 Pacifica Hybrid minivans that have autonomous capabilities. These vehicles have been tested and currently are being used in Arizona, but there's more work to be done. Phoenix, Arizona has long been apart of Waymo's plans to tighten up their autonomous technology. The latest goal for Waymo has been getting these Chrysler minivans to become able to be fully functional without having a human driver monitoring the performance. Waymo has just announced these Chrysler Pacifica minivans will be picking up UPS packages and moving them to UPS sorting facilities that go out for package deliveries. This is exceptional news and growth for the company.
Building the Perfect Autonomous Transporter
Waymo will still include the human driver that monitors the vehicle, but these vehicles will being to go to select UPS store locations and UPS sorting facilities only. No dropoffs will happen at individual homes or businesses, yet. UPS has agreed to the deal to see the Waymo autonomous technology help with their efficiency. The technology that allows for a vehicle to move on its own in traffic amongst the rest of us is still growing and being perfected. The latest wave of Waymo products has found the interest of UPS due to their need to tighten up its integrated smart global logistics network. UPS has modified these Chrysler Pacifica Hybrid minivans by removing the back seats to house a greater number of packages.
End Game For Waymo and Chrysler
Growing its advanced data analytics, artificial intelligence, and autonomous drone delivery is the goal for UPS and Waymo will help make this possible.  The Waymo Chrysler Pacifica fleet has now driven over 20 million miles on public roads, with over 10 billion miles in auto simulation. This is the only self-driving technology company to have grown its own autonomous ride-hailing service. What will the future hold for Waymo and its massive fleet? More adaption in the real world amongst human drivers with the main goal remaining to improve its ability to safely travel with cargo and offer better solutions for companies like UPS. 
"Waymo's mission is to make it safe and easy for people and things to get where they're going, and our partnership with UPS allows us to continue developing how our Waymo Driver can facilitate pickups," said Tekedra Mawakana, Waymo chief operating officer. "We look forward to working alongside the UPS team to safely and efficiently deliver packages starting in Metro Phoenix."
Drive Chrysler With Us Today!
Kendall Dodge Chrysler Jeep Ram provides a full-service customer experience. There's no risk in stopping by to see our newest collection of Chrysler vehicles, including the 2020 Chrysler Pacifica. For those who want to buy, lease or sell their vehicles, we can help.
Thinking about restoring your current ride? We can handle almost any job your vehicle should need from oil changes to rotating tires, checking and replacing brakes and everything else to make sure your vehicle stays running well. All you have to do is make a simple online appointment right here with us and we'll take care of the rest!