5 Ways the RAM 1500 Beats the Competition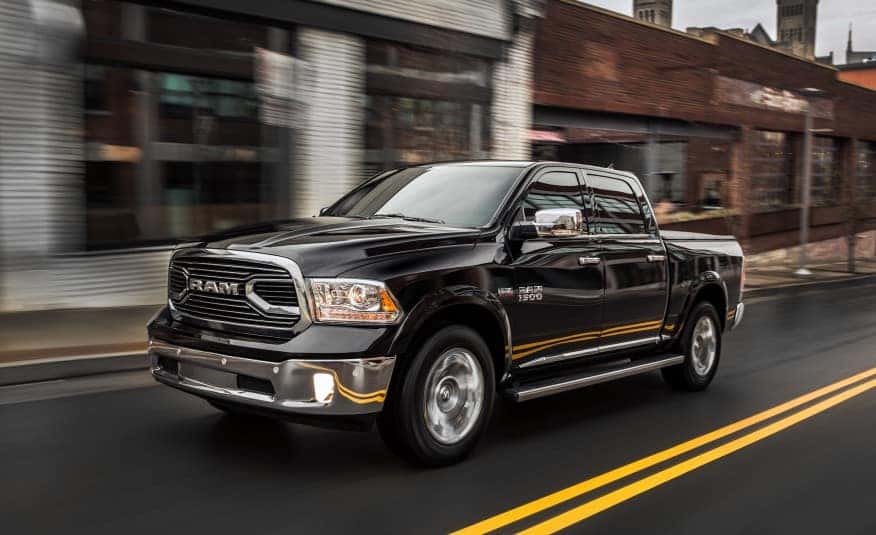 The RAM 1500 is undeniably one of the top trucks on the road. While the competition has a lot to offer, the RAM brand continues to stand tall.
It's hard to purchase any truck, regardless of brand, unless you compare it to the competition. Once you stack up the RAM 1500 to other trucks, such as those from Ford and Chevy, you will see why it remains at the top of the industry.
Let's take a look at some of the many reasons why the RAM 1500 beats the competition:
Variety of trim levels. The Tradesman starts at $25,410. From there, you can bump up to the RAM 1500 Express. If that is not good enough, check out the Big Horn Edition. With so many options to consider, you should be able to find a RAM 1500 that suits your budget, style, and personal preference.
Available in 12 colors. This may not be a big deal to many consumers, especially those who will opt for a conventional color, but others fall in love with the fact that they have options. Black, white, and silver will always be popular choices, but the RAM brand wants to make sure you get exactly what you want. After all, you want to express yourself while ensuring that you look good as you cruise the open road.
Competitive fuel economy. The RAM brand has put a lot of time, money, and resources into ensuring that its trucks have above average fuel economy. The RAM 1500 excels in this area, thanks to 17 city MPG and 25 highway MPG.
Power on top of power. With max towing of 10,650 lbs, you don't have to worry about coming up short in this department. If you have something to haul, there is a good chance the Ram 1500 will suit your needs.
Plenty of high level standard features. From the 5-inch Uconnect touchscreen to the Class IV receiver hitch, you will be impressed with what you get with the base model.
Now do you see why the RAM 1500 is able to beat out the competition, year in and year out? If you want to buy a Dodge RAM in Miami, stop by a local dealer for a closer look at what this model has to offer.
You won't be disappointed!