What Customers Need To Know About the 2020 Ram 1500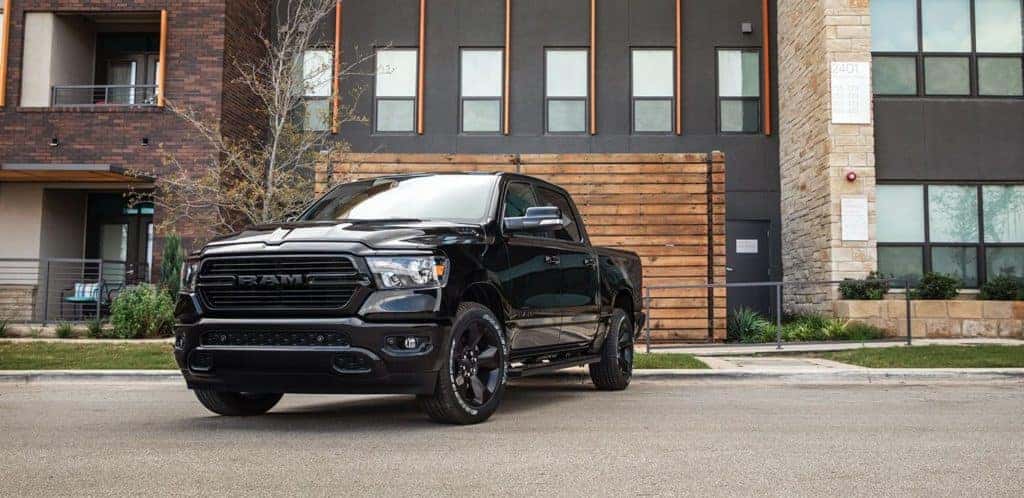 Photo Credit: Ram
Looking for a way to change how you drive in 2020? Pickups have become the fastest-growing vehicle for a while for many reasons. There's a lot to be thankful for in the landscape of the modern pickup truck market. But, full-size pickup standards were raised by the introduction of the new-generation Ram 1500. Now in its second year, the 2020 Ram 1500 has received acclaim thanks to noticeable upgrades and added safety features. Keep in mind the fact that this is a premium pickup, even in the base trim. The Ram 1500 is also affordable with a starting price of $32,000 MSRP (Plus destination fee) that won't scare off buyers. The value of this pickup is security in knowing this vehicle can handle everything a truck owner needs, but with the perks that surpass most luxury rides. 
Why the Ram 1500?
The 2020 Ram 1500 gives a smooth driving experience, a noticeable and user-friendly infotainment system and has high-quality materials used through the Ram's
enriched interior. We're a favorite of the new Ram effort across its entire 2020 line-up. Let's go over what matters most to our customers. One important aspect is how strong is the pickup and what gas mileage perks have come to the Ram 1500. Wondering what the newest Ram engine options are? The first engine offered to customers is a solid 3.6-Liter Pentastar engine. This has been a popular base engine used in many Fiat Chrysler Automobile vehicles. Let's compare the base engine to the rest of the powertrains offered.
2020 Ram 1500 Engine Walkthrough
The Pentastar V6 is anything but basic with its 305 horsepower rating and 269 lb-ft of torque. There are two V8 engine options. The first is a standard GBI and provides395 horsepower and 410 lb-ft of torque. The second V8 option is a fuel-saving eTorque mild-hybrid system. With the 2020 Ram 1500, a new 3.0-Liter diesel engine has joined the available options. Tuning out 260 horsepower and a massive 480 lb-ft of torque, this engine is instant and quiet for a diesel engine. Even better is the EcoDiesel's 32 highway mpg rating. The V8 engine offers 25 mpg on the highway, with the v-tech engine hitting 23 mpg highway with the V8 engine. The 2020 Ram 1500's towing capacity hits from 6,250 to as much as 12,750 pounds. That's serious strength under the hood of a Ram half-ton pickup. For those that love going off-road, we can recommend the new 2020 Ram Rebel. 
What A High-End Interior Offers
Not much can beat the 12-inch display with a split view that can show Apple CarPlay simultaneously with other menus. For the base trim, a 5-inch touchscreen and Bluetooth capabilities are standard. Upgrade to Apple CarPlay and Android Auto capabilities, a larger screen at 8.4-inch or the aforementioned massive 12-inch touchscreen. The available Nappa leather interior features are gorgeous for those who want the premium seating. For families that want to travel in high-class style, we recommend opting for the Laramie Longhorn or Limited trim. Have some hard work to do?
Great Truck Bed Options
Customers have a choice of a 6-foot-4-inch or a 5-foot-7-inch bed, depending on the Ram 1500 cab style. The optional RamBox adds a large lockable built-in storage on each side of the truck bed. Also available is a multifunction tailgate with its 60/40 split functionality. This is a strong pickup both inside and out. What does a driver get with a 2020 Ram 1500? There's a reason the 2020 Ram 1500 won Cars.com's "Luxury Vehicle of the Year" award. Find out with the perks in your hands and find one today from Kendall Dodge Chrysler Jeep Ram.
Welcome to Life With A Ram Pickup
We're proud to offer the award-winning 2020 Ram 1500. We can assist our customers to find exactly what they want to drive online. The right vehicle is everything for each of our clients. We go the extra mile to ensure each transaction is simple. Don't wait any longer to get the right vehicle. We have an incredible selection of new vehicles, including Ram vehicles. 
Trust us to help you get your vehicle up and running like new with an online service appointment and visit to our service center. We look forward to helping you during these unprecedented times to get back to normal. Count on us at Kendall Dodge Chrysler Jeep Ram!