What Our Service Department at Kendall Chrysler Can Do For You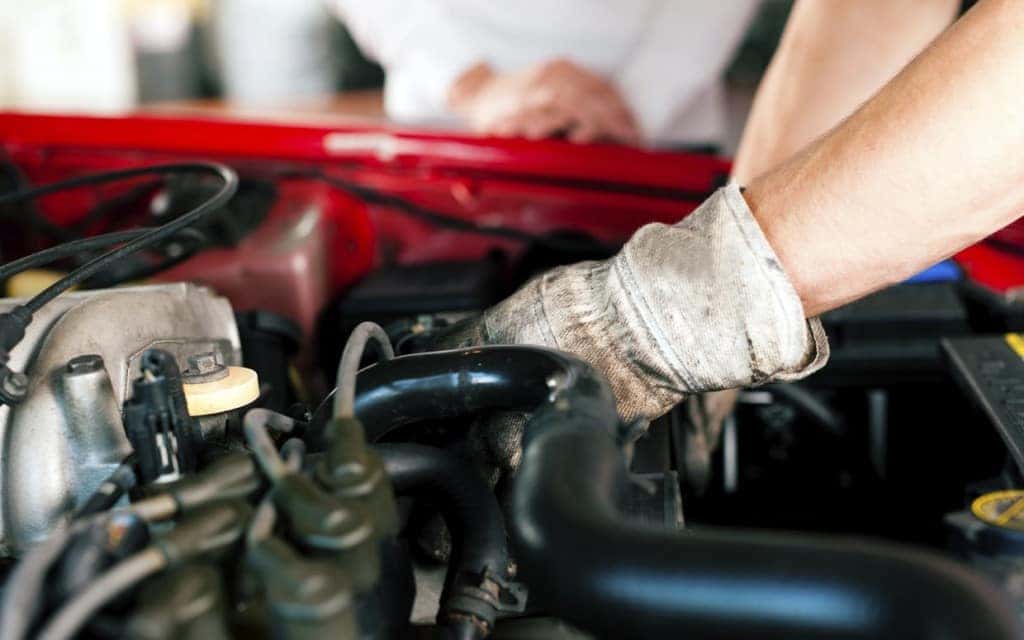 Kendall Dodge Chrysler Jeep Ram's team of highly qualified technicians is focused on providing exceptional service in a timely manner. Whether changing your oil or replacing your brakes, we always maintain the highest standards for delivering the best service possible, every time! We also offer a variety of servicing options to ensure your vehicle is running smoothly. Let us bring you up to speed on some of our common repair and servicing options.
What Service We Offer From Our Service Department
Oil changes, which includes lube and a filter change, are a common servicing option. We recommend to come in for oil changes for your vehicle every 3,000 miles (unless you're using full synthetic which should be replaced every 10,000 miles).
Tire service is something that we also perform often. From a hole in your tire to needing to replace a bald tire, we can ensure you leave with the proper solution for your vehicle. We always check your tire condition and adjust tire pressure with every visit. Tires should be rotated every 7,000 miles to maximize their use. As a rule of thumb, you should rotate them at every other oil change.
Battery service and replacement is common as well. Kendall Dodge Chrysler Jeep RAM can test your battery and replace any dull or run down battery for you and properly dispose of your old battery. Batteries typically last around 3 years, if the battery and electrical system in your vehicle is running properly.
Brake servicing is something that requires proper attention to detail and we'll make sure your brakes are properly tended to. We suggest a visual inspection of brake rotors and brake pads every 5,000 miles. We'll check your brake lines and hoses at 15,000 miles through our multi-point inspection. At 30,000 miles we will measure your brake pads and discs.
Front end alignment is very important to ensure your vehicle goes on the right path and keeps your tires from ending bald. If you notice your tires are uneven or your vehicle veers to the left or right instead of moving straight, bring it in because we can correct that problem with an alignment. We recommend checking your alignment when you get new tires. No sense in ruining a new set of tires!
Coolant replacement or flushes are important and should take place around 60,000 miles and flushed again every 30,000 miles after that over the course of a vehicle's life. Kendall Dodge Chrysler Jeep Ram can properly dispose of the radiator fluid with a coolant replacement and keep your vehicle from overheating with a coolant flush.
Transmission repair and replacement is something we're capable of handling. We'll take out any damaged transmission and service your vehicle to ensure you are moving through the gears like an Indy driver.
Recall maintenance is something that happens every now and then, and we're happy to take care of any recall repairs. Don't stress when that piece of mail comes in that lets you know there's a recall; we will handle it.
Wiper, headlight replacements and other minor car maintenance is something we can handle as well. Look no further than our servicing team for almost any changes to your vehicle you want to your vehicle. We can also do vehicle check ups to make sure you're driving a safe vehicle, checking your electrical system, doing a tire rotation or muffler or exhaust repair.
Look No Further For Repairs
Come to Kendall Dodge Chrysler Jeep Ram for all your servicing needs. We are always looking for ways to save our customers money, and that's why we inform our customers on future servicing we recommend for your next visit. Fill out our online form to schedule your service today.